Edited on 29th September
Zuno's first fan meeting in Singapore has been postphoned to 13th November as many of his fans are having exams. There are also some changes to his schedule. Just as well, now fans will really enjoy his fan meeting without the distraction of another concert. And Tiffany in Kimchiland is pleased to tie-up with Quest ID once again as the official blogger for his fan meet.
This fan meet will also launch his official fan club in Singapore and also the sale of his first dvd- Secret Diary
The pre-order of this fan meet event is now on and for the first 500 fans, it only costs $80 (which is rather affordable). Thereafter, it will costs $100 each. But to pre-order this ticket, you will have to register as a member of
Quest ID first
. Don't worry, registration is free.
Here are the rest of the details for his fan meet:
Date: 13th October
Time: 11am
Venue: Powerhouse, St James Power Station
Price: $80 for 1st 500 fans, $100 thereafter
Fan service: an autograph and a handshake for each fan attending this fan meet
To pre-order, go to Quest ID's website
here
The dvd, Secret Diary, consists of his Beijing showcase as well as the video clips about him and his family (which of course includes his famous brother Xiah Junsu lah). I'm not sure if it's the same clip that was played during the showcase, I think it is. The dvd costs $50 and is only available to fans who attend the Fan Meet.
Quest has emaphasized that it will be an intimate session. Hmm... I wonder how intimate leh. Can be as intimate as the female dancer in the clip or not? I think all the female fans will have nose bleed. Wahahaha!
Link on
youtube
Here's a photo taken at his showcase earlier this year. From this angle, there is resemblance between him and Junsu. But I still think he looks better leh.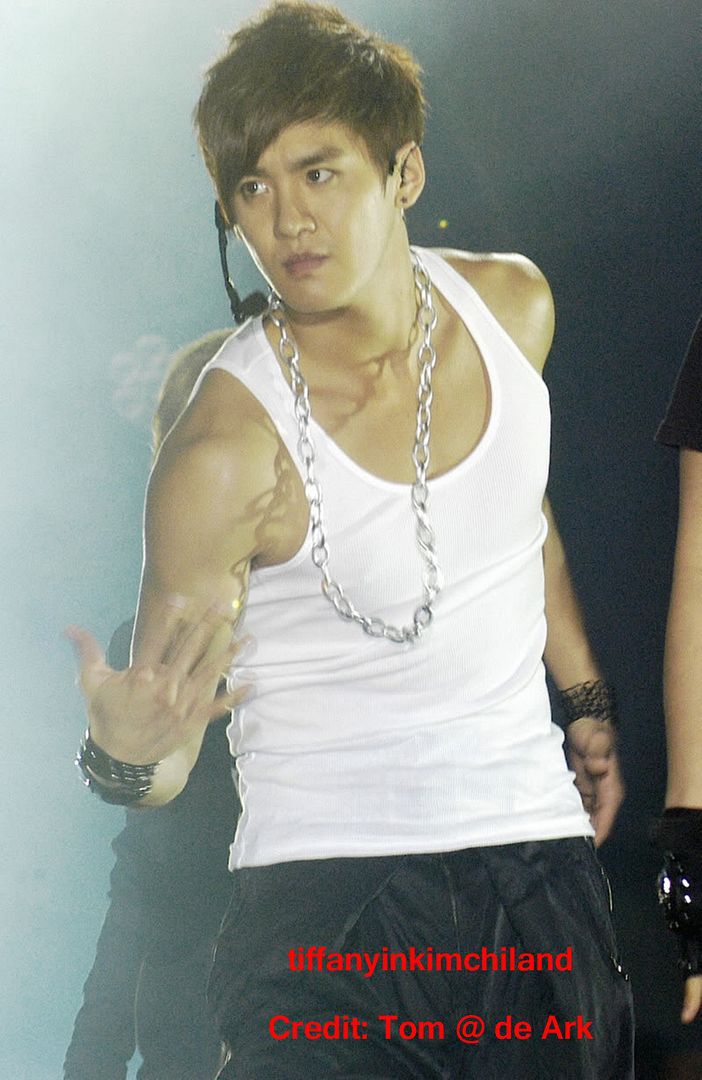 Ok...for more updates on Zuno and Quest ID, you can refer to the links below. I'll write about this later on.
Official fan club, click
here
(this site will be launched on 13th November)
Official fc twitter, click
here
Official fc FB, click
here
Quest ID's FB, click
here
Quest ID's twitter, click
here