Judging from the traffic, I guess quite a few of you read the update on my
twitter
earlier. ^^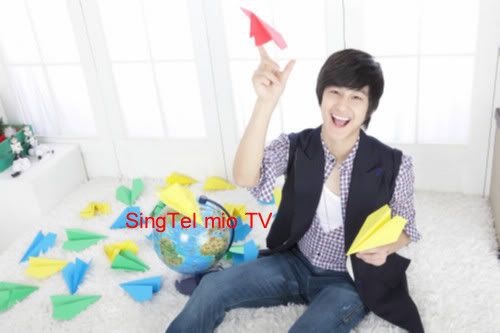 Yeah... I got a surprise too. I was just going through my emails and this wasn't even marked important or screamed 'Date with uber cute Kim Beom' on the subject matter. It was just a very boring 'Singtel Mio TV news for April'. Shheeshh. I would have expected the person to text me when it's news like that (are you reading this? YY? ^^)
Anyway, for those of you too lazy to search out Mio TV for the information, here are the important parts:
1) Subscribe to Mio TV
2) Fill up the form and submit to Mio tv
3) Be available from 17th to 23rd April
Now before you pick up that phone and start calling Singtel to 'pali, pali' come down and install that box, do note that there are charges hor.
Also, I tried searching through Mio TV's website but just couldn't find the deadline. And I'm not sure how many fans will be chosen or when the winner will be chosen. Unfortunately, it's a Saturday tomorrow (or today)..so I won't be able to find out anything until Monday. :(
Isn't it thrilling to know that you may have actually have a chance to be with him?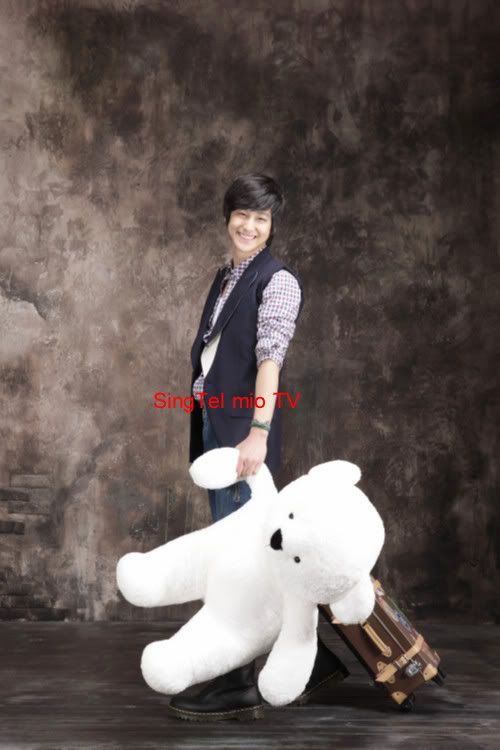 Coincidentally, this month's Elle Girl has a story on him. I think I much prefer the photos in there. Hehe! (Elle magazines will be available in Kino- Taka after 15th April, next week)
Did I ever tell you all that I get excited seeing a man with unbuttoned shirt? I didn't? Should read my posts on
Lee Byung Hun
and
Chung Jeong Myun
.
(It would have been even better without the shirt underneath....ok..now I'm being a pervert. Oops!)
Alright, for those of you who want more information, refer to Mio TV's site
here
.
You know what was the first thought I had when I read the schedule?
'Oh good. Can still be back in time to attend Jang Guen Suk's fan meet on the 24th April and Zuno's showcase on the 1st May.'
Wahahaha! I think I'm going nuts.
Ok..me going off to zzz....land.
Related posts
Woman who still wants to marry