So many stars...so little time.
From the looks of it, the security at Changi Airport and the various security firms will be pretty busy in the next few months. I was curious...how do ticket prices compare and what does one get in return?
Brown Eyed Girls
Arriving on 25th February
Party at Zouk on 27th February. Tickets on sale at HMV now.
$98 and S$118 at the door. Live performance by Brown Eyed Girl, Lee An and SaChoom plus 2 drinks.
Details
here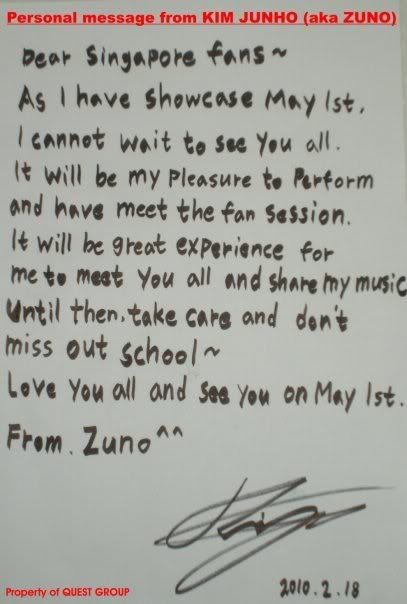 Junho and Junsu
Arriving on 29th April (to be confirmed)
Showcase on 1st May. Quest fan club membership package includes tix to the showcase on sale now.
$280, S$180 and S$150. Junsu (or Xiah) as guest artiste for his twin brother. For $280, you get premiumm seats, autograph and photo session with both Junho and Junsu, 1 cd, membership card and t-shirt designed by the 2 brothers.
Details
here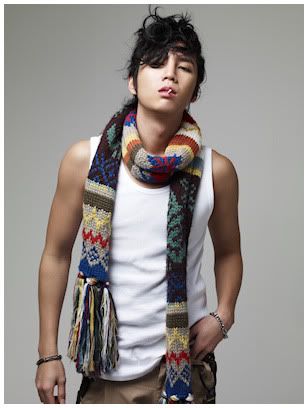 Jang Guen Suk
Arriving on 23rd April (?????)
Fan meeting on 24th April at Rock Auditorium (????)
Tix on sale sometime in early March.
Limited VIP seats @ S$250 (????) and the rest at S$150 (????). Fan meeting.
Details
here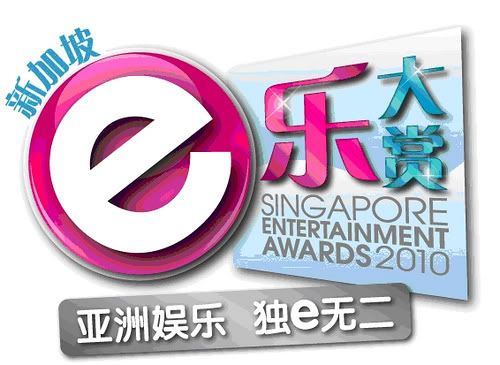 SHInee
Arriving on 11th March (????)
Singapore Entertainment Awards 2010 on 13th March at The Floating Platform @ Marina Bay.
$69.55 (sold out), $20.40 and S$10.70. Performance and accepting award. Total concert is 5 hours..but...how long will they be on stage?
Details
here
Just a sidenote- I was having a brief chat with L earlier. Many years ago, Joon's Family organised Bae Yong Joon's fan meet in his first overseas tour. He was the first big K star to step on our little red dot and he was really, really popular back then because of
'Winter Sonata'
. Maybe some of the younger fans of the Shinee, Lee Min Ho etc may not remember, but I believe there was about 1,000+ fans at the airport. The fan meeting for about 1,200 fans was at The Rock auditorium and the tix cost between $30 to $50 (I think). It was certainly below $100. For that, you could watch his movie,
'Untold Scandal'
, where he personally made a stage appearance and the fan meeting was about 45 minutes- up close and personal. But some people still complained it was expensive then.
How much has changed since then. If he does come again...how much would it cost to see him I wonder? Hmm...
Last note- the clips for the Esplanade press conference have all been updated. You can refer to my twitter for the links. Hope to finish writing about it these 2 days as Brown Eyed Girls will be here end of this week. ^^