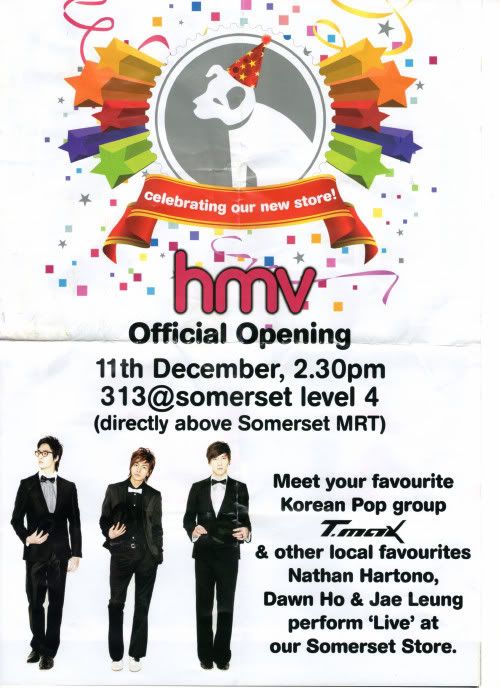 Now this caught me by surprise. I didn't hear a word about this, so wonder if it's a last minute arrangement. Anyway, someone passed me this flyer today (thanks K!)
T-Max will be performing at
HMV
to celebrate its new location opening tomorrow. Ooops. It's today already.
So they will be performing at Orchard Road today. Should be very interesting. But my goodness, it will be one great, mad rush. Press conference @ 1.30pm, performance @ 2.30pm and fan session @ 4pm. Wonder if they will still have time to do any shopping and even rest. Hmm...
Anyway, those of you who are not going to the Meet-and-Greet session at KTO, go and support these boys lah.