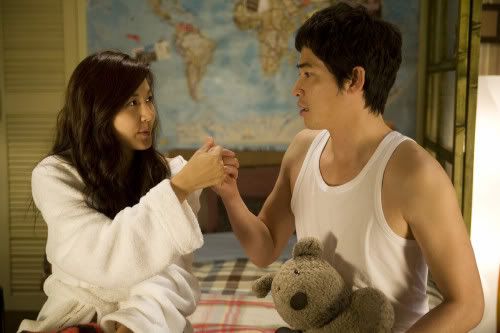 Well, it seems that the details of their visit has been pretty much worked out. But hor, they are refusing to release the infor for their flight details and hotel due to security issues. So, for fans of both of these 2 artistes, if you want to see them, then you will have to become secret agents yourself liao.
28th October:
Arrive in Singapore from Hong Kong. I believe it's in the afternoon. Hmm...wonder if they will be flying by Cathay or SQ. I haven't check out flight scehdules for that day. Anyone knows?
8.45pm- Gala Premiere at the The Cathay Cineplex. There will be a private function. When I say private, it's really private lor coz this will be for the sponsors.
29th October:
10am- Press conference at St James, Movida. Looks like the press is going to there twice within a week as Lee Min Ho will also be holding his fan meet there.
6.30pm- The Hereen. They will give prizes to the winners of a secret agent contest. 5 finalists will try their hand at being secret agents. Think Yes93.3 is running this contest as I heard it on the radio yesterday. But I don't have the full details yet, so will update when I do. Hmmm....But Yes93.3 only say possibility to take photo with Kim Ha Neul leh. Then what about Kang Ji Hwan????
30th October:
????????
That means no official activities, so fans should keep a look out for them on the streets and malls. hahaha!
Actually, they seemed to have a rather leisurely schedule, compared to lots of other Korean artistes. But I think it's also good, as it will give them a chance to see Singapore....hopefully. So people, remember to give them some breathing space ok, in case you scare them away and they don't come back. hehehe!