I didn't expect my first post after a long break to be about her but..it's always big news whenever any Korean artitse comes to this little red dot.
So...here is the news:
Jeon Ji Hyun or Gianna Jun (how come the surname also change?) as she preferred to be known out in the west, will be here in Singapore. Next week. She will be here to promote her new movie.
'Blood: The Last Vampire'
I was blogging about
it
last April. After more than 2 years, it's finally out. And you know what, it's premiering even earlier than the US and South Korea! Hmm....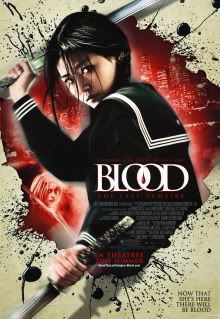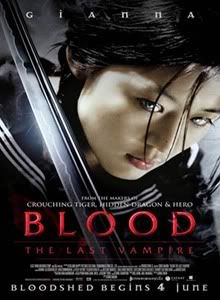 Now, I've never watched the original Japanese anime, but I gathered she is a Japanese human/ vampire working for an American organisation(?), whose goal to rid the world of the evil vampires. Sounds really mixed up. Seriously, I can't comment on this, but if you want to know the synopsis, you can go to
Festive Film
for more infor. But the trailer does look interesting.
Here's the international version of the
trailer
(which is slightly longer than the one on Festive Film's site. Seems like lots of action and blood. I'm not sure how her English is going to be like but so far, I can understand her in the trailer. Let's hope it doesn't disappoint.
Some pictures... Must say she got abit of the evil eye. hehe!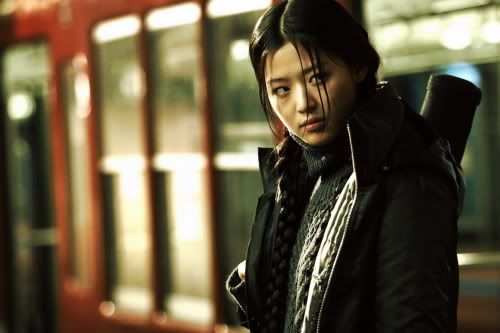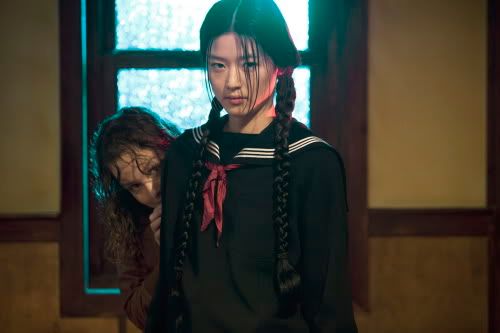 But I think these 2 pictures more interesting....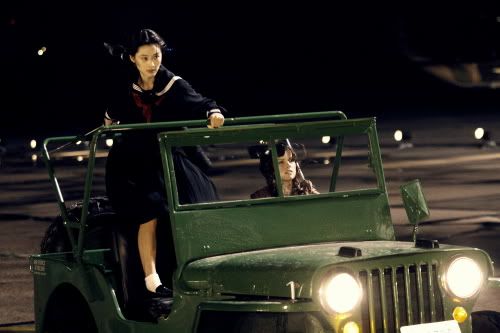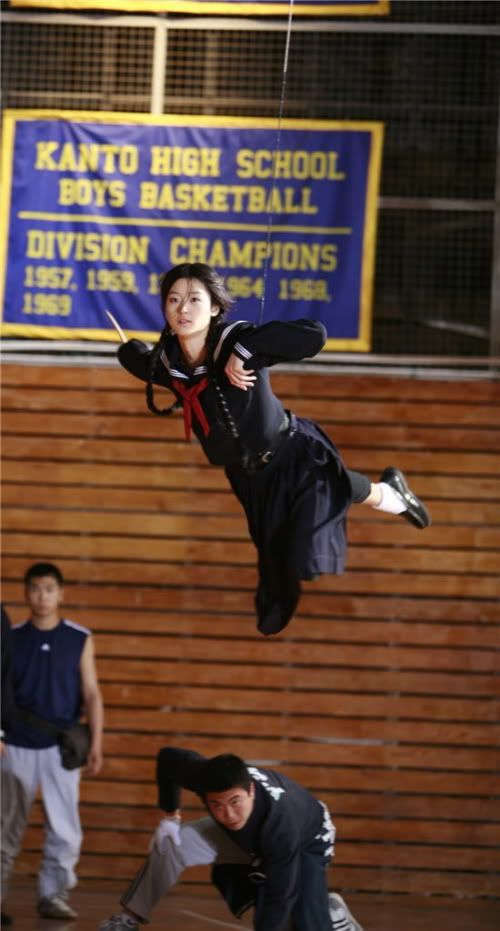 Ok...for those who want to go chase stars...here are the details:
20th May
Arrival via Korean Air, KE641 @ 9:20pm
21st May
Press conference @ Capella Island Hotel, Sentosa @ 1pm
Appearance Bugis Junction Mall @ 6.15pm
Gala Premiere @ Orchard Cineleisure @ 7.30pm
Departure via Korean Air, KE642 @ 10:50pm
Not sure how you get the gala premiere tix though...Hmmm.....