I think one of the regrets we did have about this trip was that we didn't get a chance to see many of the places properly.
Take for example
Danyang
. According to KTO's site, it is quite a historical place with many beautiful scenaries.
This is a map of Danyang, and Ondal, the filmsite, is only one small part of it (click on the map for a bigger picture).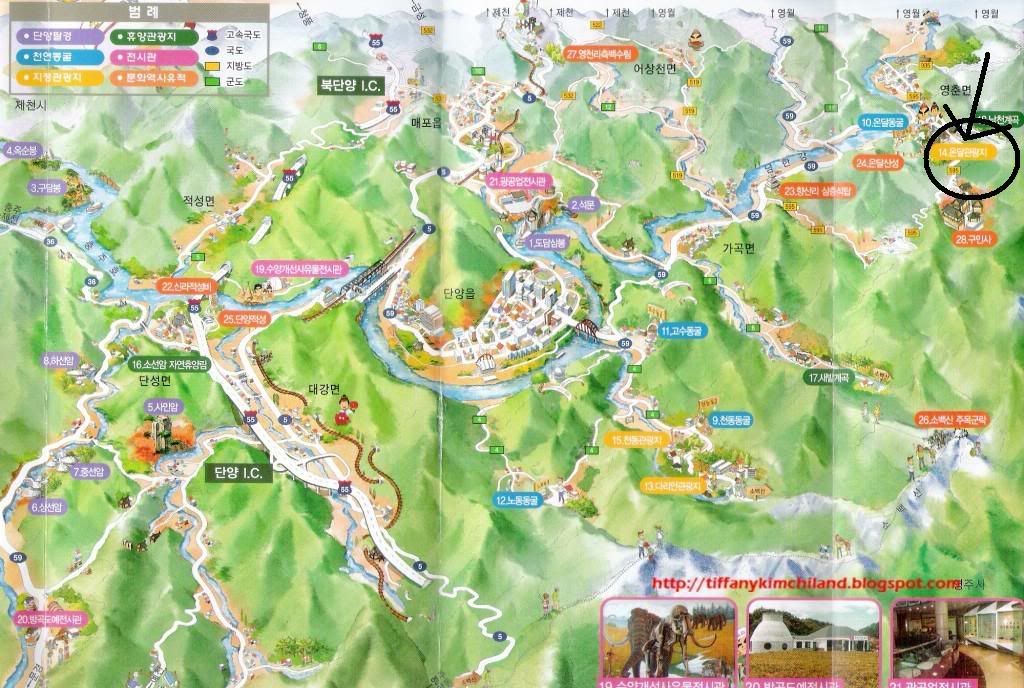 There are 8 beautiful scenaries in Danyang and I would have loved to visit at least one of it or even the any of the famous
Gosu caves
, which I think are not too far away from the filmsite.
Unfortunately, we didn't have the chance to visit the filmsite in Danyang as they were still filming when we left.
Map of Ondal outside the filmsite
Official entrance to Ondal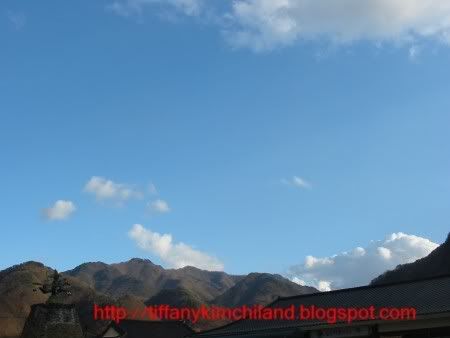 Blue sky and mountains
For more information, you can go to Danyang's official site
here