Everytime I thought I could save some money for a Korea trip trust fund, I'd find myself a little poorer because I ended up buying cds...
In the past few months, Lee Seung Gi,
Fly to the Sky
,
Wheesung
,
Eru
,
Super Junior
have all released new albums. Kim Dong Wan, Min Woo (better known as M) and Shin Hye Sung (of Shinhwa) have released their own albums and repackaged of their new albums (which is the surest way of getting more sales). This does not include osts from great dramas such as
Thank You
and
Time between Dog & Wolf
. And worse of all, new artistes keep popping up like popcorn every month-
FT Island
and
8eight
are just 2 that have become popular recently. No wonder I can never save much.
If the Korean chongmuro scene is competitive, then the gasu scene positiively run at breakneck pace. These gasus really, really work hard as there are about one new singer/ band appearing on the scene all the time.
Paran
So I find it hard to keep up. I still have a problem recognising the band members as those young boys and girls look the same to me.....See my post on
Boy Bands
Sigh...I know Urs is going to tell me off....
Lee Seung Gi
has always produced great ballads and his latest album is no exception. If you like husky voice, if you like ballads, then you will probably like him. His song,
White Lie
, in which he acted in it himself, has been on the chart for awhile. As usual, the mv is rather long (consisting of more than 1 part). Hmm...the mv reminds me so much of
'Capital Scandal'
.
Four of Shinhwa's members-
Jun Jin
,
Min Woo
, Dong Wan and Hye Sung have all released their own albums....but sigh...as much as I like Jun Jin...his album is not quite there yet. I guess he still have to work a little harder on his ballads. As for Min Woo, his latest album's style is not my style...too loud...too fast.... but his dancing, as usual, is absolutely great.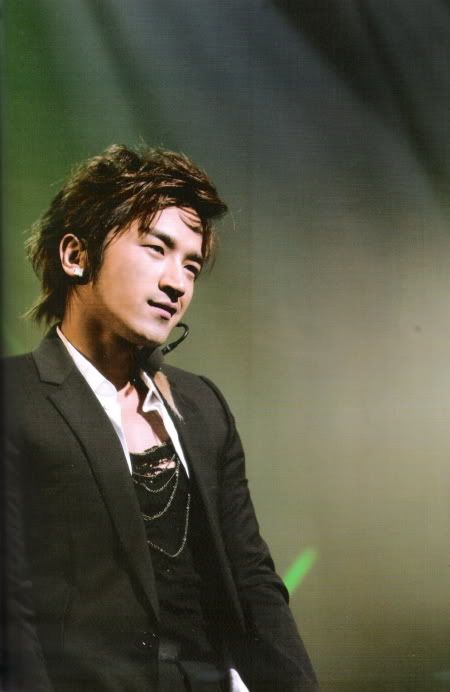 Dong Wan's album
is not too bad (apparently, he lost about 5 kg to do his mv as a sleezy, violent cop). Though his song,
Handkerchief
was more popular, I actually prefer his song duet with Andy, which has a more upbeat tune.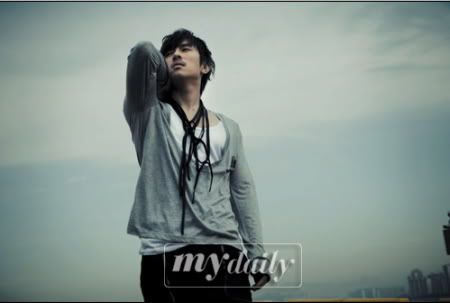 I was actually more surprised with
Shin Hye Sung's album
(although I'm sure Shermaine will tell me it's not at all surprising). But as I've never really paid much attention to Hye Sung, this album came as a surprise to me. It is a pretty good album, especially his song,
1st Person
. Hmm...this is Part 1, anyone knows if there's a Part 2 anywhere? Or have I missed it somewhere? Shermaine went to his concert in August and came back raving about it. And it seems he's going to have another concert in December. Hmm..I wonder if I can catch it.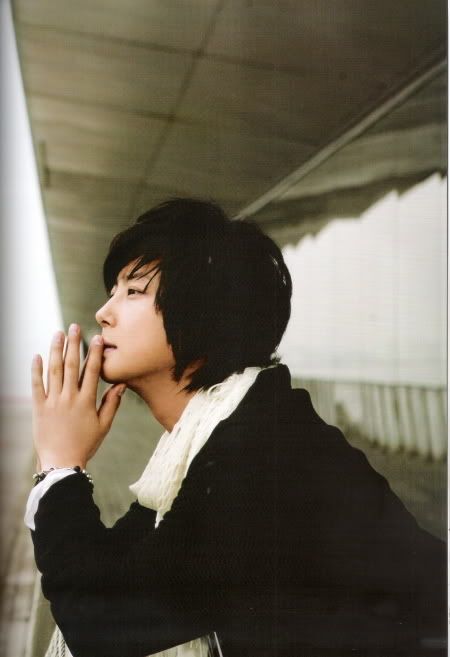 But I really, really fell in love with MC the Max. This is not a new group. They've been around since 2000. They sang the song,
사랑하고 있네요
in
'Which Star Are You From'
and
미련한 가슴아
in the recent drama,
'Time of Dog and Wolf'
. The lead singer, Lee Soo is not a great looker...but oh....his voice.... just listen to to their song
눈물
and
가슴아 그만해
.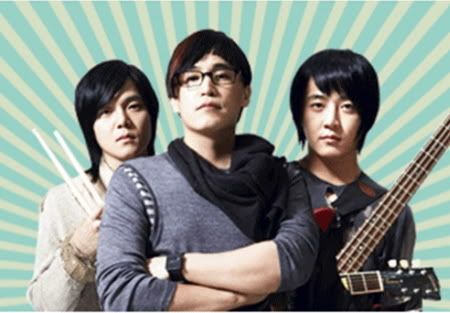 And his recent performance on
Music Bank- Special Stage with Tei
was fantastic!
As most of you know, I'm really not too impressed with many of young boy bands (and girl bands). Nothing against them, just that well, at the risk of being pelted with rotten eggs by all the fans out there, many of them simply cannot sing well. Yeah, I know they are young and I guess this affect their performance. I'm sure it took Shinhwa many years before they achieved that kind of following.
BUT, this group- FT Island has managed to impress me with their 1st album. And in an unusual marketing move, before the release of their 1st album, they went on a sort of reality show- Finding a girlfriend. ie, girls sign up to be their girlfriends. Quite funny- you can catch part of the show -->
here
But gosh...these boys are really, really young. All of them are below 20! I feel like a grandmother.
BUT, I have to say this... their voice and their performance really quite good. I know I shall look forward to their next album.
FT Island-
Cheong Dong + One Person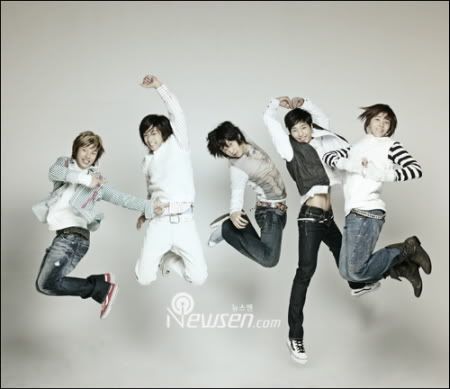 I shall look forward to their next album.
I've only just got my hands on Eru's 3rd album and Wheesung's 5th album, so I can't really comment too much now. But I like track 6 from Eru's album- 사랑해, which I'm playing on my blog right now.
Next week, the ost for
'Legend/ 대왕사신기'
.
Wheeeeee!!!!!