Have you noticed that there's always an instant noodle scene in most Korean dramas/ movies? Of course, it shouldn't be a surprise since instant noodle is so much a part of Korean and Asian way of life.
But what I'm totally mystified is......why is it that those innocent-looking packet of instant of noodles looks absolutely extra delicious in the dramas/ movies? I swear it's better than any instant noodle advertisement.
Somehow, my instant noodles never seem to taste as delicious as those cooked in the dramas/ movies. In the recent episode of
'Coffee Prince Shop No 1'
, Eun Chan and Han Kyul were cooking instant noodles and by the end of that short 3 mins scene, I was positively lusting for a pot of instant kimchi ramyeon.
*Tiffany drooling at the sight of the pictures and the thought of steaming, hot, spicy, tasty noodles.
Anyway, after much pondering, I think I've discovered the secrets to those delicious looking instant noodles in the reel world:-
Use a metal pot
Not those expensive Tefal brand, glass pot but a metal pot...preferably a well used metal pot.
Eat straight from the metal pot
Do not eat from proper bowls, just dip into the pot with your spoon/ chopsticks together with your sister/ brother/ mother/ father/ friend/ boyfriend/ husband etc.
For added pleasure, eat from the cover of the pot
Ok..this stumped me completely. Can any Koreans explain why they have to eat from the pot cover? I got to have a good reason to convince my husband to do the same thing.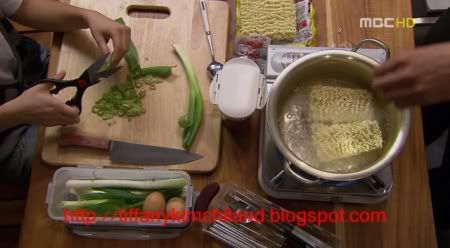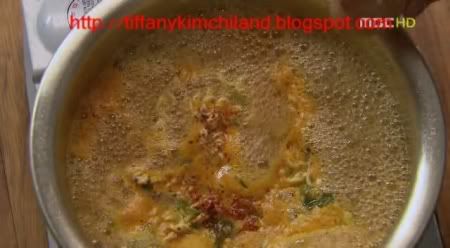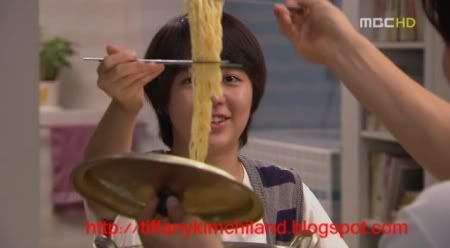 'Coffee Prince Shop No 1'
And if you are having kimchibap or bibimbap or any bap, just pour all the ingredients and mix them in a
big metal bowl
. Then as per instant ramyeon, just dig in together straight from bowl.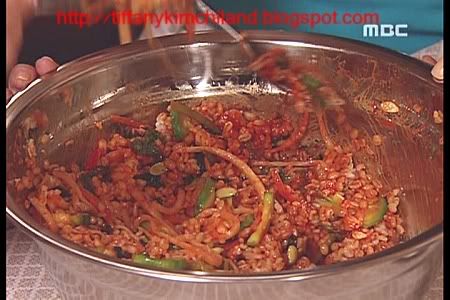 From 'My Name is Kim Sam Soon'
Besides ramyeon, chocopie is my next favourite snack.
Remember Kim Sam Soon and her chocopie at the top of Mt Halla in Jeju? Gosh, that chocopie looks really yummy. Of course, it probably helps that it was Hyun Bin who gave her the chocopie. I'm sure even liver pie will taste heavenly if it was Hyun Bin handing it to me.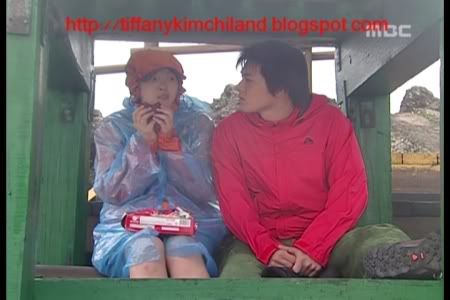 Chocopie also featured prominently in the recent drama,
'Thank You'
.
In the final touching episode, the grandfather gave everyone in the village a chocopie. It was his favourite snack and it was his way of saying thank you and goodbye. I thought it was really sad and heart warming at the same time.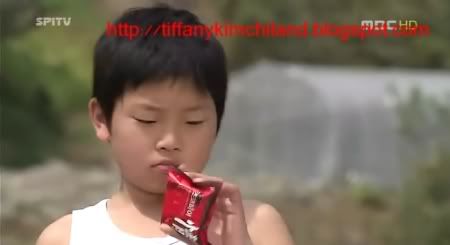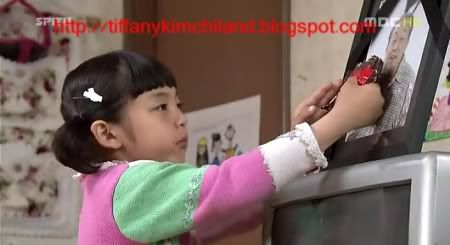 Anyway, when I met up with Mr Koh of Sol-mart (a Korean supermarket chain in Singapore) the other day, he told me some interesting facts about instant noodles and chocopie in Singapore.
Because of the increasing popularity of Korean food in Singapore, many big and small supermarkets sell them now. But most of them are probably made in China and not in Korea.
There is however, a subtle difference between those made in Korea and those made outside Korea.
Most instant noodles sold in the supermarket tend to have expiry date of at least 1 year. They are mostly made outside Korea. The instant noodles that Sol-mart imports in are made in Korea for local Korean consumption and hence, the expiry period is only for 6 months or less. There is supposedly no preservatives in the instant noodles because it is meant for local consumption, which is why they have short shelf life. I do think it taste a little better as there wasn't that waxy taste found in most instant noodles.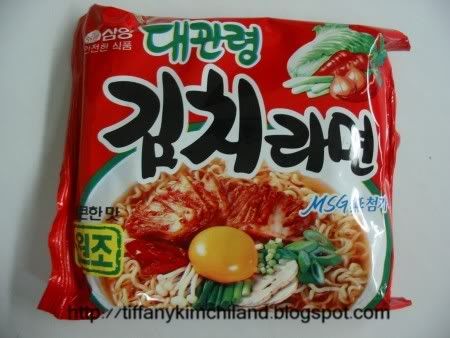 No msg! Wheee!
Most of the chocopies are also not from Korea. They tend to be a little try and flaky. The one that he recommends is Orion. It taste better and is less crumbly. I love the generous marshmellow portion.
The Orions brand chocopie was used in
'Thank You'
.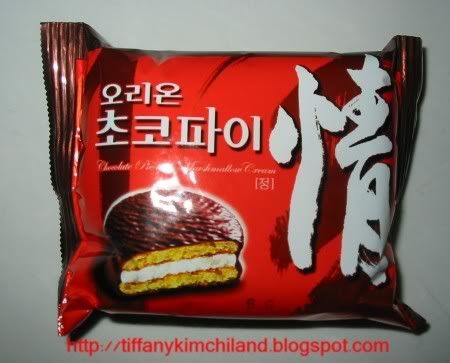 I really like chocopie. hehe!
Ok..I'm going to have a chocopie now. ^^