I'm recovering from my trip and have to find time to sort out pics and find the necessary infor for next post and at the same time try to find time to catch up on all the dramas that I didn't watch whilst I was away. Whew!
So, I'm afraid I'm going to cheat alittle for this post and write something simple. hehe!
The Blue Dog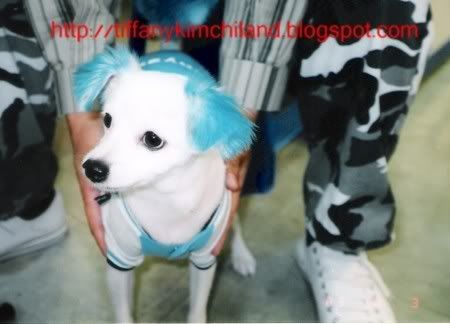 This was taken during my first trip to Korea in 2003. It was in
Dongdaemun
in either Doota or Apm Mall. Not sure what the dog thinks of it's blue ears. hehe!
The Frisky Puppies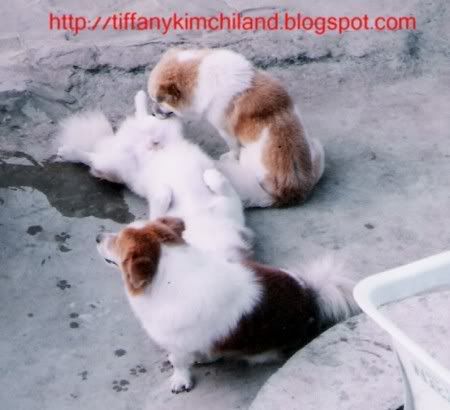 This was also taken during my first trip to Korea. The puppies were at one of the houses on
'Winter Sonta'
Chom beach.
The Cool Dog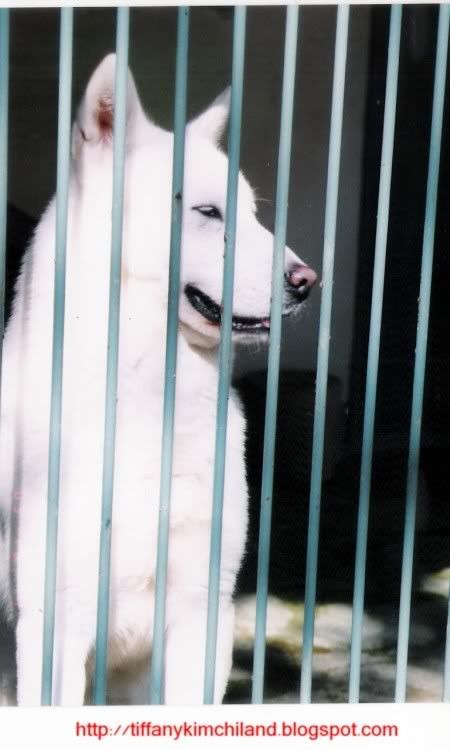 Errr...don't know when this was taken. But don't you think it looks like the dog in
'Thank You'
?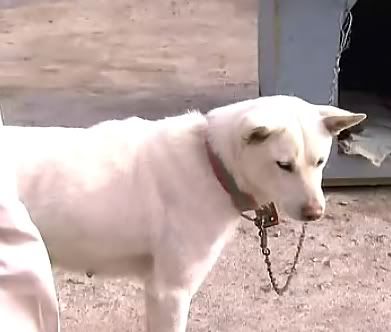 The chocolate dog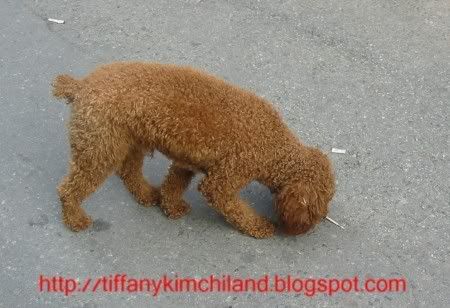 This was taken in
E Dae Ap
. This dog was following me around and going into each of the shops. I'm sure it belongs to one of the shop's owner as it seems at ease running around that area. I was soooo.... tempted to bring it home.
I've just about managed to catch up on
'Coffee Prince Shop No 1'
. Tonight should be good as Han Kyul finds out that Eun Chan is a girl in tonight's episode. But I hope they find enough material to do for another 8 episodes as it will ran of trying too hard if there's not enough story to tell.
Anyway, there were 2 dogs in the drama, though one had more screen time than the other.
The big, fluffy dog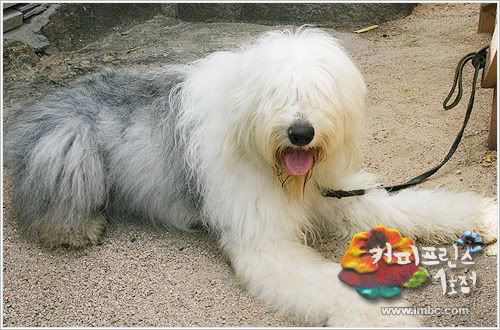 The what-did-I-do-wrong-look dog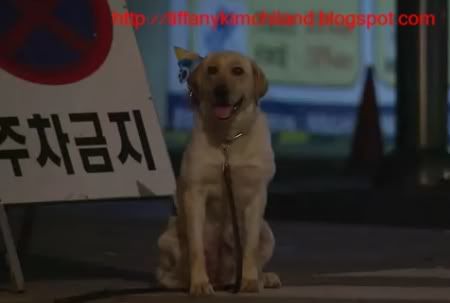 This dog dashed across the road in this scene. Eun Chan ran after it, wanting to save the dog and Han Kyul ran after Eun Chan, wanting to save Eun Chan. Hehe! Don't you think it was a very 'innocent' look?
This was really cute. Aigoo...should really see that scene where he slide down on all fours. haha!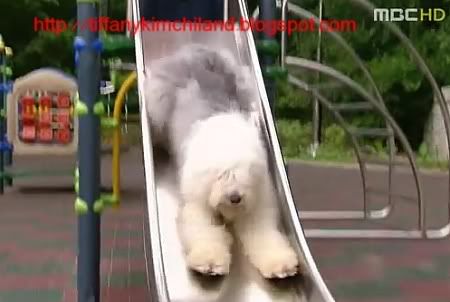 Here's a gif of that sliding scene...cannot remember made by whom but it was taken from soompi. Thanks!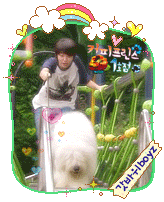 No, Urs... I cannot bring the dog in....
No news on Jang Hyuk in Singapore
It's been rather quiet for the past one week. Don't think he's been sighted at all the whole week. I heard he's busy filming. With his err..'not-so-great' English, I believe it will be hard work. There was a call for extras to film a scene involving Jason Scott Lee and Fann Wong last Saturday. But it was cancelled later. Wonder when we will be able to film in scenes involving Jang Hyuk.... ^^