Just a quick note before I disappear for my holiday. It seems the date for Great King Four Gods has been decided. Hopefully it doesn't change anymore. And MBC has decided on a rather unusual schedule, in relation to the other dramas being shown now.
'Coffee Prince Shop No 1'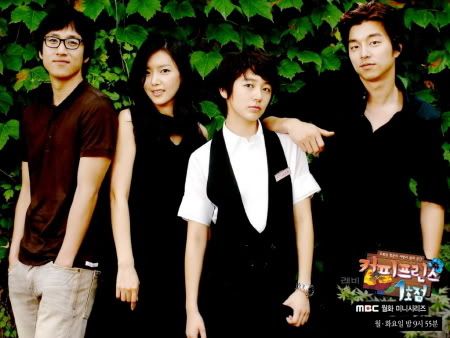 This has been extended for another 2 episodes and should now end on 4th September, with 20 episodes instead of 18 episodes. I think 20 episodes are plenty and they definitely should not extend or do a sequel for this.
'Time of Dog and Wolf'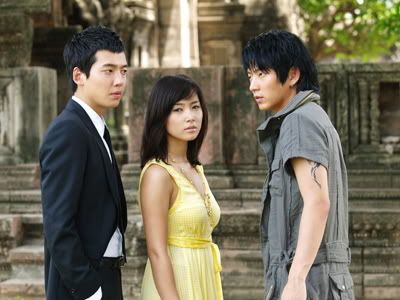 This should end on 6th September, with 16 epsiodes. Hmm.... I thought it was 20 episodes...Wendy will be so disappointed that it's not longer.
'Great King Four Gods'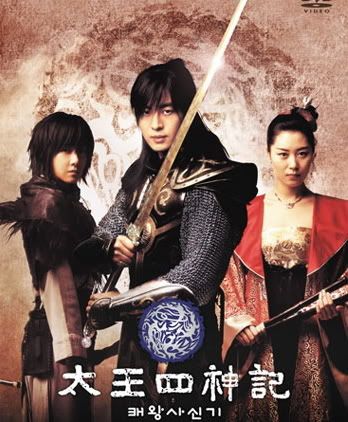 This will start on the 10th September and will air continuously for 4 nights (Mon to Thu). Thereafter, it will air on the Wed/ Thu time slot in the following week, that is, 19th September.
Whew! Looks like September is hotting up.
Very, very briefly on Jang Hyuk in Singapore
There will be a press conference this morning at the Asian Civilisation Museum @ Empress Place. I can't be there, so anyone of you who manages to catch him, let me know, ok? Heard he was busy practicing his English...hehe!
And one last photo...taken by another fan. Posted on soompi by Amaryllis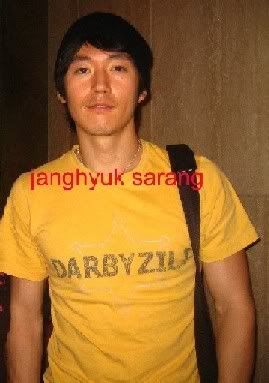 See you all when I come back...! ^^