I really like Yoon Gun's latest album. If you haven't noticed, I've been playing 2 of his songs on my blog for the last few days.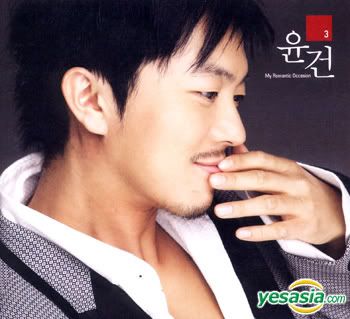 Yoon Gun Vol 3- My Romantic Occassion
I first heard of Yoon Gun because of
'Sad Sonata/ Sad Love Story'
. That was in 2005 and all I knew about him then was that he was a ex-member of a group called Brown Eyes. I wasn't that into music then, so I didn't check any futher. Also, I wasn't particularly impressed with that album. Ok, the fact that I didn't like the drama either probably didn't help.
But in his latest album, I've really changed my mind about him. I like almost all his songs..especially track 2 (사랑으로 빚진 날들), track 4 (불과 며친전) and track 10 (설마). Like
Lee An
, Yoon Gun has a husky voice but of course, he has a better control over his voice than Lee An. It is smoother and he conveys his emotions in the songs better too.
I read Yoon Gun doesn't really like to appear in variety shows, which is the norm for most singers as they gives them exposure and opportunites to promote their album. Of course this is the same in the music industry anywhere. But I guess if your songs are good enough, then they will sell on its own even if you don't promote it. His track 2 is currently amongst the top 20 on the Korean pop chart.
You can listen to track 2
here
and track 10
here
The song I'm currently playing is track 4.
Just to side tack, and in case you didn't know,
'Sad Sonata/ Sad Love Story'
originally starred Kwon Sang Woo, Song Seung Hun and Kim Hee Sun. But Song Seung Hun was hauled off to the army (in disgrace too as he had used illegal means to try and evade his compulsary military duties). That was in 2005 and he's out of the army now and all seems forgiven. If fact, he seems even more popular than ever. Maybe it's a case of 'absence makes the heart grows fonder'. hahaha!
Anyway, the 2 guys are teaming up once again in Song Seung Hun's come back movie,
'Destiny'
. In a way, I think it's also a come back movie for Kwon Sang Woo too, as he's been having really tough luck for awhile (what with blackmail and threats from gangster manager and movies that didn't do too well).
This is supposedly his look in the movie, where he will play a baddie.
Credit:soompi and as posted on photo
Another soon to be released from the army cute guy, Ji Sung will join them in this movie as well. Will it be another case of too many men like in
'Witch Yoo Hee'
? Anyway, it has gotten quite a few fans very excited.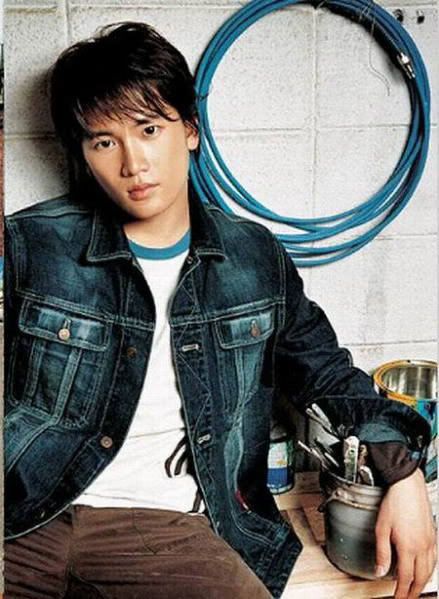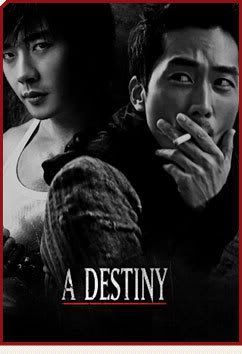 The movie has already started filming and this was the poster used in the recent Cannes Festival.
I must say Song Seung Hun looks so much better after 2 years in the army (as did Jang Hyuk). The military service did Jang Hyuk much good, not just in terms of looks but also acting wise. I hope it will be the same for Song Seung Hun too.