I'm sitting in front of my computer, having a curry puff for my lunch and what am I dreaming of? Ban chan- those Koreaan sides dishes that are amazing in its variety and the limitless refill.
Unfortunately though...most of the Korean restaurants in Singapore are really not up to mark in terms of the variety, freshness and generosity. One of the restaurant even wanted to charge me for refills!!!! Luckily, they saw the errors of their way and did away with that parctice subsequemtly. Probably had too many people complaining. Whoever heard for a Korean eatery charging for refill of ban chan????!!!!
The only 2 restaurants that I've tried and been somewhat close to standard were Mana Restaurant (along Telok Ayer St) and Mido Restaurant (26 Tanjong Pagar Rd, though I don't think it's called Mido anymore).
Anyway... I figured if I can't have the real thing now, I could at least look at them right? I just got to make sure I don't drool over my keyboard.. hahaha!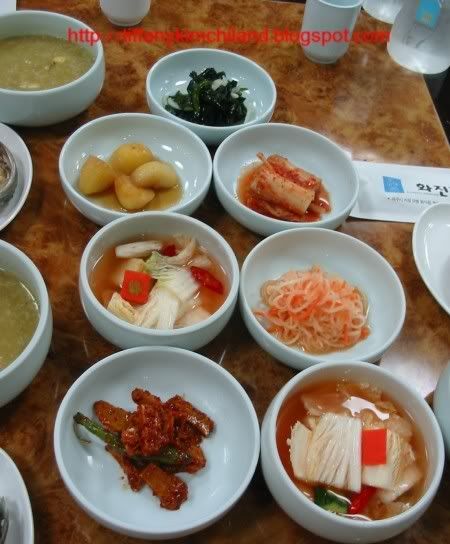 This was from the abalone restaurant in Jeju. bb has blogged about it but hor...she wrote so much, I don't where to look. Anyway, here's her
blogsite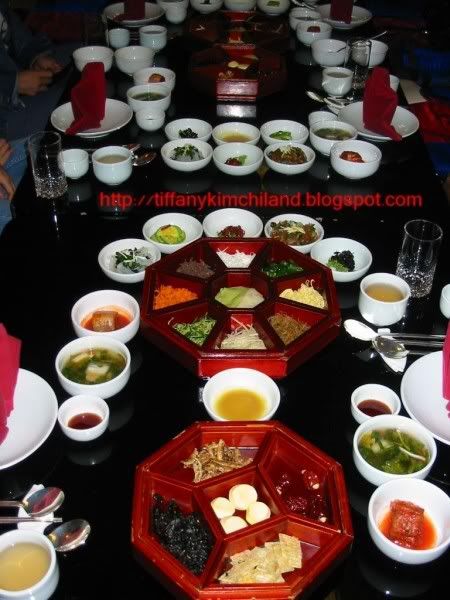 This was part of the royal cuisine that I tried at the Gyeongbokgung Palace during my 2004 trip sponsored by KNTO. Very, very good. For more infor, you can go to KNTO's website
here
.
And I love the kimchis...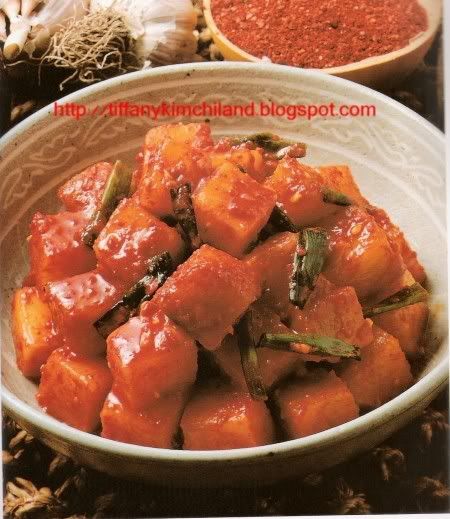 Raddish kimchi from
Good Morning, Kimchi!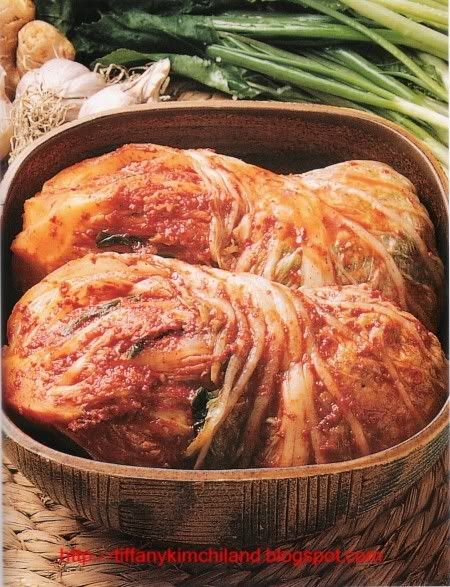 Whole Cabbage kimchi from
Good Morning, Kimchi!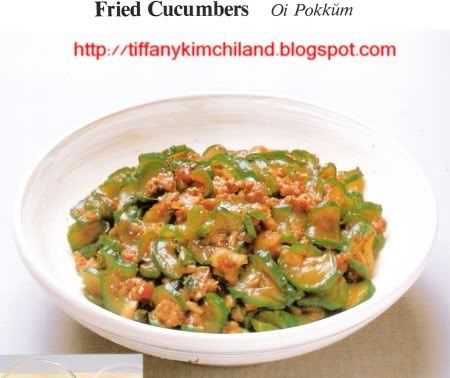 Fried Cucumbers from
Le Wade's Korean Cookery
Now, if I can have these Ban Chan together with my other type of Ban Chan...it would be great. Wahahaha! You can read about my other Ban Chan
here
and
here
Now, I'm really, really hungry! Oops, that doesn't sound too good... hahaha!