I've never been so busy before...watching 5 dramas at the same time. Seriously, where to find almost 12 hours a week just watching dramas..so I cheat. I fast forward most of the time. It gives me enough feel and an understanding of the story to carry on. If any of these prove interesting, I will rewatch it.
So for now, I'm going to do just a short review as all the 5 dramas are only halfway through.
'Que Sera Sera'
Cast: Eric/Moon Jung Hyuk (Kang Tae Joo), Lee Gyu Han (Shin Jun Hyuk), Jung Yoo Mi (Han Eun Joo), Yoon Ji Hye (Cha Hae Rin)
Official site
Official ost
Description in a line-
Will it be, will it not be? Whatever lah...
Tae Joo (Eric), a playboy, met Eun Joo (Jung Yoo Mi), a niave and innocent girl. She likes him. He sort of likes her too. Jun Hyuk (Lee Gyu Han) and Hae Rin (Yoon Ji Hye) are non-blood related siblings and they both love each other. But they cannot be together (or so he feels). To stop her parents from forcing her to go for further match making sessions, she asked Tae Joo to pose as his boyfriend. Then of course Jun Hyuk and Hae Rin got to know each other and because this is a K Drama, it is most likely that Jun Hyuk will grow to like Eun Joo too (already got signs). But as it's only up to ep 8, the PD may surprise me yet and make it different from the usual K story plot.
There's nothing much wrong with the acting (except for Yoon Ji Hye) but there's nothing spectacular either. In other words..so far..it's not a must-watch drama..at least for me.
However I must say I'm taking a second look at Lee Gyu Han (he is so different here from the obnoxious ex-boyfriend of Kim Sam Soon in
'My Name is Kim Sam Soon'
). Much better looking, better acting and he's quite funny too. Watch his interview
here
when he was in Singapore filming Que Sera Sera. Jung Yoo Mi is quite good too and I would look forward to seeing her in another more demanding role.
But if nothing else, it's still exciting to see the famous Merlion being featured in it..even if it's just part of a poster in the background. haha!
The cast of
'Que Sera Sera'
in Singapore.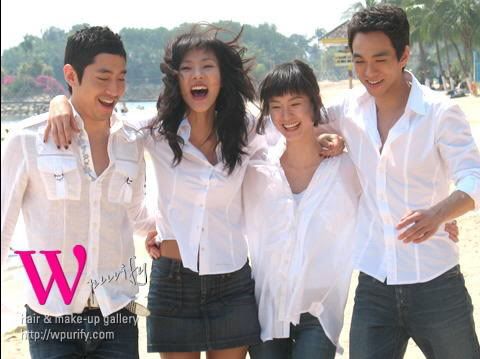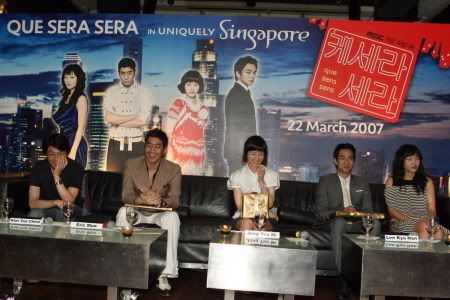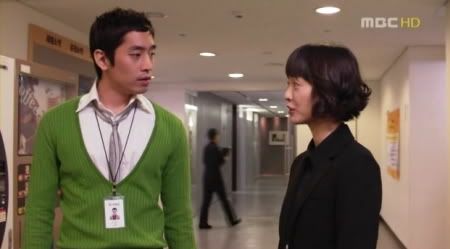 Do they look compatible? They're supposed to be madly in love.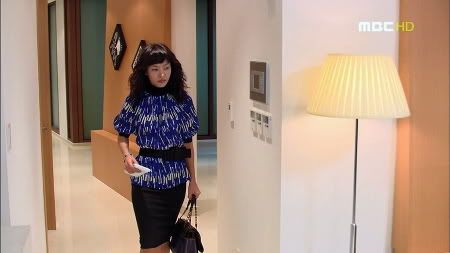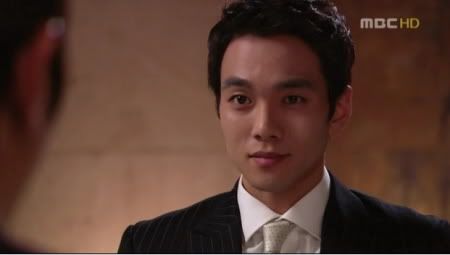 ---
'Hello! Miss'
Cast: Lee Da Hae (Lee Su Ha), Lee Ji Hoon (Dong Kyu), Ha Suk Jin (Chan Min), Yoon Mi Joo (Hwa Ran)
Official Korean site
Official ost
Description in a line-
My Girl 2
Su Ha (Lee Da Hae) is the official granddaughter her clan (I think she's the 38th descendent). Lived most of her life in the ancestral house in the countryside. Dong Kyu (Lee Ji Hoon) and Chan Min (Ha Suk Jin) are cousins vying for her affection, the ancestral hall and ultimately the control of this mega business set up by the grandfather (they get the company if they get the girl). Hwa Ran (Yoon Mi Joo) is the daughter of a helper who lives in the ancestral home. She left the place when she very young and reinvented (via cosmetic surgery) herself, vowing to severe all ties with the people in her past.
Athough it's a different storyline, somehow, it made me think of
'My Girl'
. Lee Da Hae's actions and expressions reminded me so much of Joo Yoo Rin. There are even 2 cousins fighting for her affections. But somehow, there's less chemistry between her and both the leads here compared to
'My Girl'
. There are still some funny parts in the drama though and it's good enough for a laugh. Yoon Mi Joo, however will have to do more besides showing her evil, witchy looks (which is the same evil, witchy looks in
'Lovers'
).And oh, yes there's actually 2 irritating women in the drama instead of the usual one only. Su Ha's step sister provides the other mean target.
But hey, I discovered someone else...Su Ha's step brother, Joo Yong which is acted by Ryan of the new boy band Paran. Quite cute lor and I think he did well enough. I think the band only has 2 albums out so far. You can watch the mv of their song from their first album
here
It's episode 8 already and there's still no strong evidence that she likes either of them and vice versa.... Meanwhile, the other drama airing at the same time
'HIT'
is drawing strong response.
The 2 irritating women...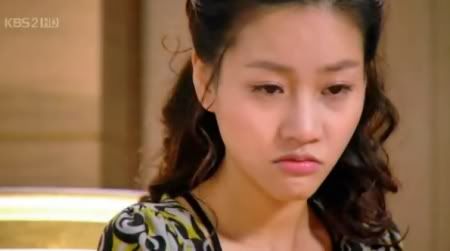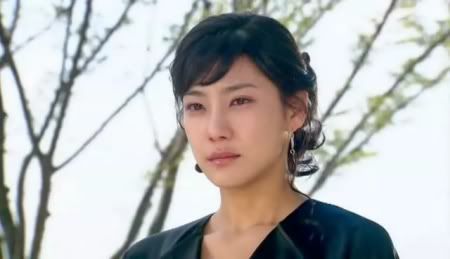 The 2 suitors....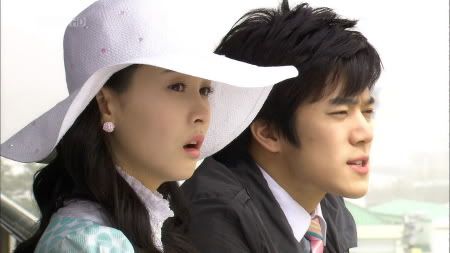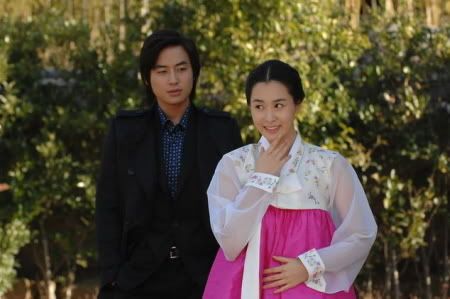 New discovery---- Ryan of the group Paran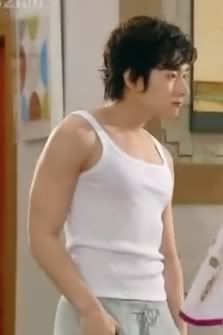 And the showers continue in the Spring dramas... (see my previous post
here
about Showers in the Spring dramas)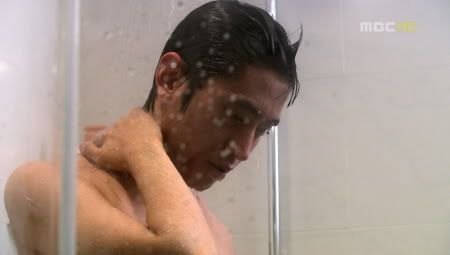 Eric showers a second time in Episode 6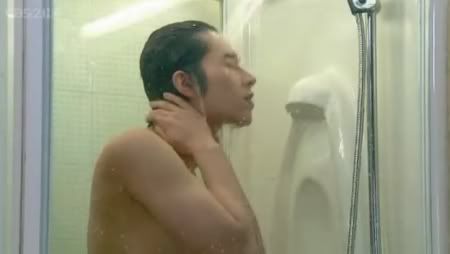 Ryan showering in Episode 7.
Will write about the other 3 dramas-
'The Devil'
,
'Thank You'
and
'Witch Yoo Hee'
later.