To continue on the young men on my list...which seems to be expanding all the time...
Part 1
here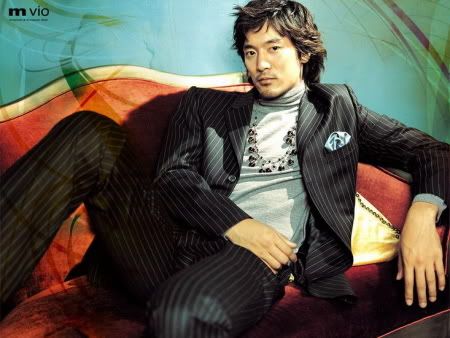 Kim Min Joon
- 24 July 1976
First contact:
'Damo'
For those who have watched this drama and like it, you would have known that there were big discussions and debates on a couple of forums. This became a cult drama even though the rating wasn't high. Whilst most people were rooting for the gentle officer, Hwangbo Yoon (Lee Seo Jin), I was cheering for the wild rebel, Jang Sung Baek (Kim Min Joon). It's hard to believe that this was his first drama and he won the best new comer award for this. His latest drama in
'Surgeon Bong Da Hee'
has good response too, unlike some his 'weirder roles' in other dramas.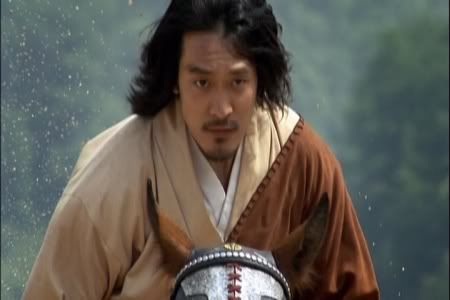 ---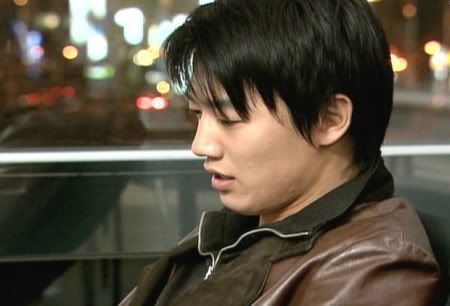 Kim Rae Won
- 19 Mar 1981
First contact:
'My Love Pattzi'
This was another case where the second lead stole the limelight from the main lead. Kim Jae Won was better known and was the main lead as the perfect gentleman who loved Jang Na Ra unreservedly. But errr...most of us got distracted by the seal trainer instead and was asking around about him. He's since improved on his acting and looks better too..especially in
'Which Star Are you From?'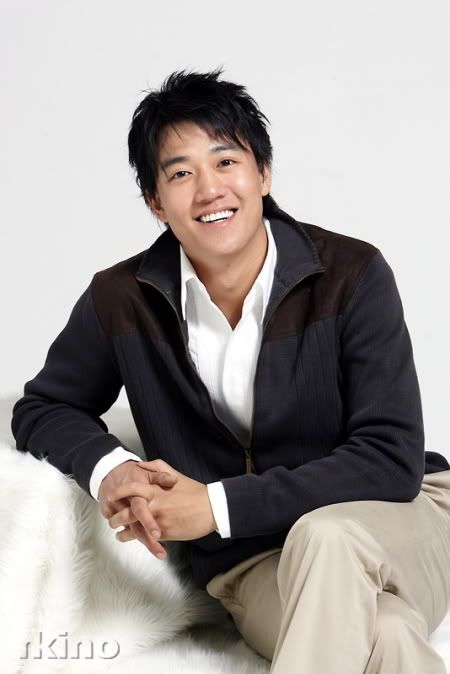 ---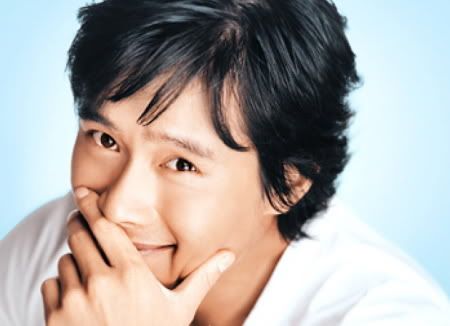 Lee Byung Hun
- 12 Jul 1970
First contact:
'Beautiful Days'
What can I say? Lee Byung Hun and his unbuttoned shirt. He has such electifying eyes (some would call it bedroom eyes. haha!). He's a brilliant actor too and I like most of his movies except for
'Everyone has a Secret'
. But aiyoh..he was so suave in it.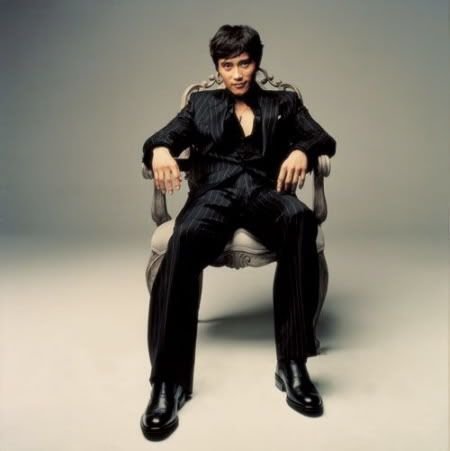 ---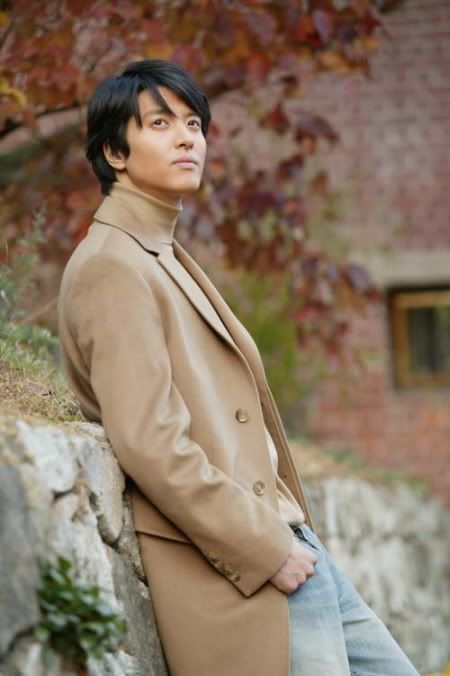 Lee Dong Gun
- 26 Jul 1980
First contact:
'Lovers in Paris'
He bowled me over in this drama instead of the dimpled, straight faced ajusshi Park Shin Yang. I think I have a thing for rebellious guys. He had tremendous chemistry with Han Ji Hye in
'Sweet 18'
(are they still together? Or have they split?). But he was absolutely handsome in
'Stained Glass'
, which was an interesting drama right up to about episode 8, after which it went downhill. He was a singer (which didn't quite take off) before becoming an actor. I was pleased to see him in the MV for Position's latest album. He also has a 2 episode music drama,
'If in Love, Like Them'
with Lee Hyo Ri. Alamak...he's looking all unshaven again in this. Why????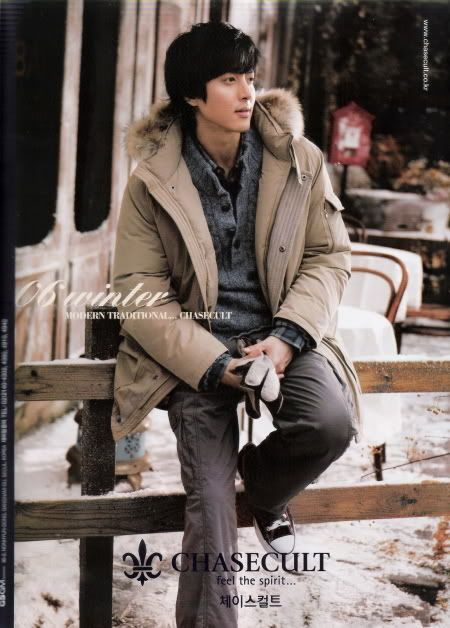 ---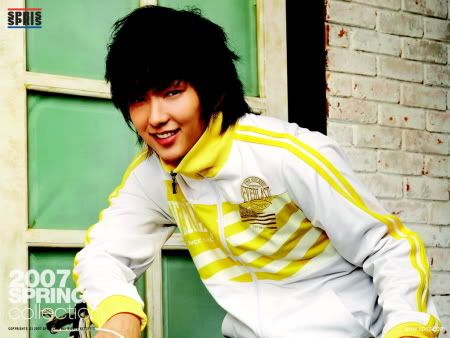 Lee Jun Ki
- 17 Apr 1982
First contact:
'My Girl'
Again, almost everyone was going ga-ga over Lee Dong Wook but I only had eyes for Lee Jun Ki. And he
does not
, I repeat,
does not
look 'girly'. Lee Joon Ki just happened to have sharp features but his eyes speaks volume as they can become cold and mean or warm and tender. Of course
'King and the Clown'
propelled him to fame. If you had watched the movie, you would know why. Waiting for his new drama out this year,
'Time of the Wolf and the Dog'
.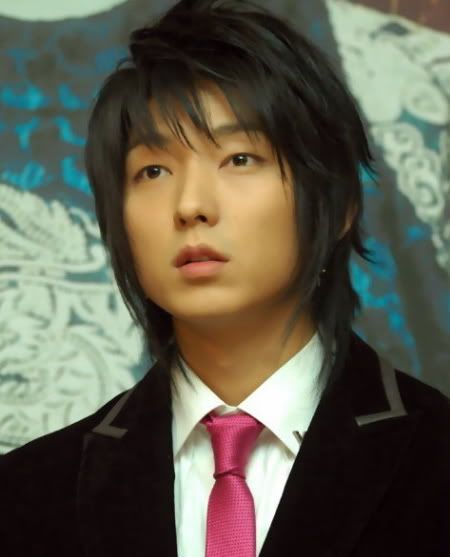 ---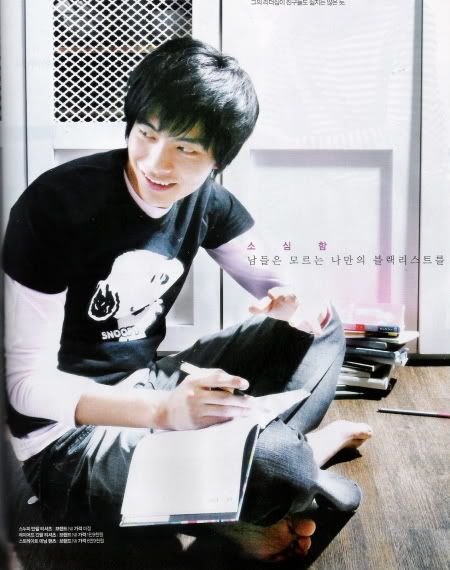 Lee Min Ki
- 16 Jan 1985
First contact:
'Dalja's Spring'
This is my latest addition and is also the youngest of the whole lot. Hehe! Doesn't he have a goofy look? Like so many actors, he was also a model before becoming an actor. On my list to watch next,
'I really, really like you'
. And you must really
watch
his attempt to err... dance.. at least I think it was an attempt to dance. Wahahaha!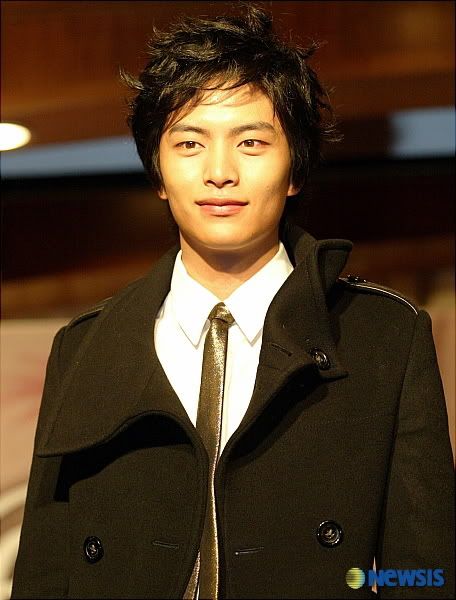 ---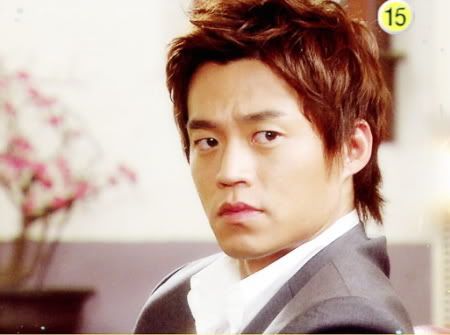 Lee Seo Jin
- 30 Jan 1973
First contact:
'Damo'
Had absolutely no feelings for him in
'Damo'
. Zilch. Was ok with him in
'Firebird/Phoenix'
but wasn't zapped..till I watched
'Lovers'
recently. Then the dimples got to me. Glanced through
'Freeze'
and I really like what I saw.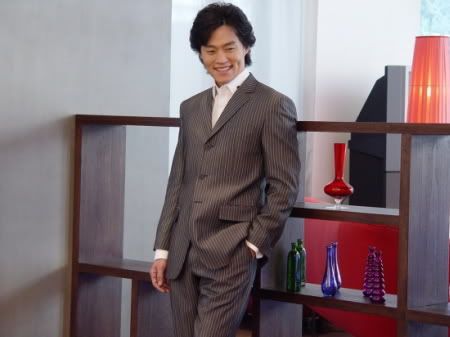 ---
Lee Wan
- 3 Jan 1984
First contact:
'Let's Go to the Beach'
Strictly speaking, I gues my first contact with him should be
'Stairways to Heaven'
, but alamak, he was way too young at that time lah. I'll be really cradle snatching if I say I like him then. Watched
'Let's Go to the Beach'
because of Jun Jin (who again wasn't the main lead despite him being older. Bleah!) But was only electrified by him in
'Tree of Heaven'
, which was sort of a sequel to
'Stairways to Heaven'
. I rather enjoyed the drama even though I think Park Shin Hye is way too young for this role. He didn't like that short, crew haircut of his but I thought it was really cool.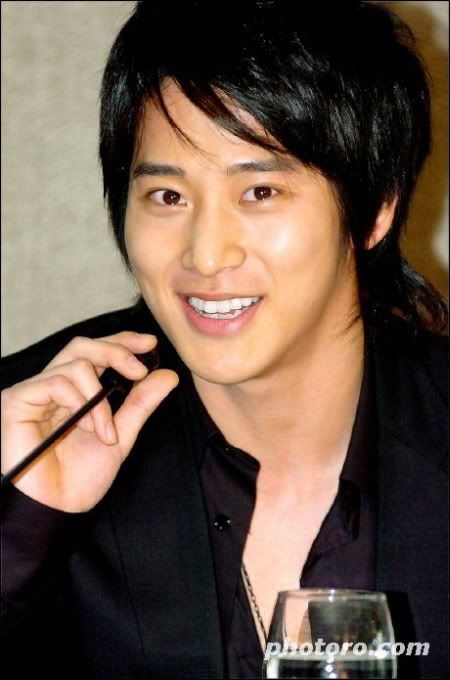 ---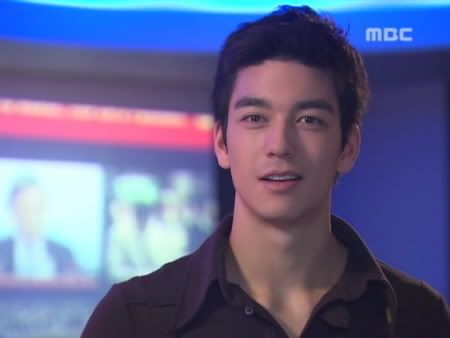 Dennis O'Neil
- 29 Aug 1981
First contact:
'Sweet Spy'
Ok, this is not the greatest drama. It's quite silly for most parts and yet at the same time, midly entertaining enough if only because of Dennis O's assistant, who kept sommersualting. Like Daniel Henney, he didn't know a word of Korean, so he spoke in English throughout the drama, which was rather weird. How to have a relationship like that? But hehe... he's good looking lah..so I managed to finish watching the drama. Currently in the same drama,
'Witch Yoo Hee'
as Jae Hee, Kim Jung Hoon and Han Ga In. In the new drama, he's a chef.. and he speaks decent Korean (better than mine anyway) and in my opinion, much better than Daniel Henney. But I don't think he's going to have much 'meat' to his character..if you know what I mean. Btw, if you haven't watched his MV with Han Ga In, here they are.
Only the Wind, Only the Wind
New Shoes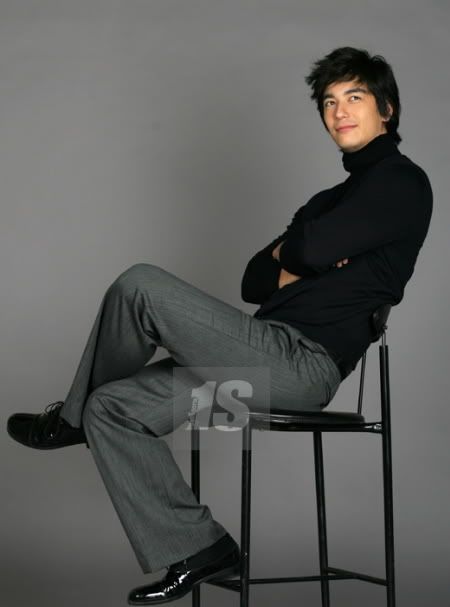 ---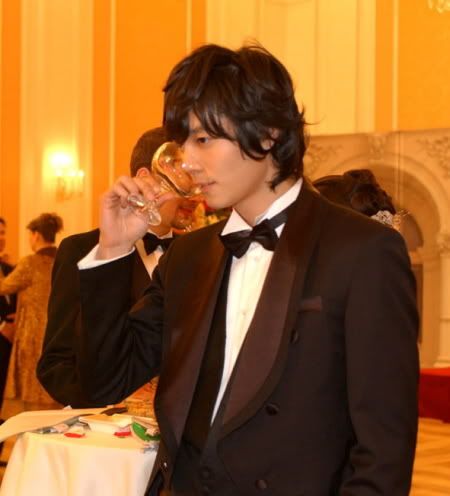 Seo Do Young
- 14 Apr 1981
First contact:
Spring Waltz
Also an ex-model. He was quite unknown when he was casted in PD Yoon's 4th installment of the Season series,
'Spring Waltz'
(
'Autumn in my Heart'
,
'Winter Sonata'
,
'Summer Scent'
). There's a certain quiet charisma about him. Unfortunately, the drama didn't really do very well, even with Daniel Henney (who in my opinion, was too sauve and smooth). Ani just did a review of the 4 seasons series. You can read about it
here
. But Ani ah... I like Seo Do Young leh...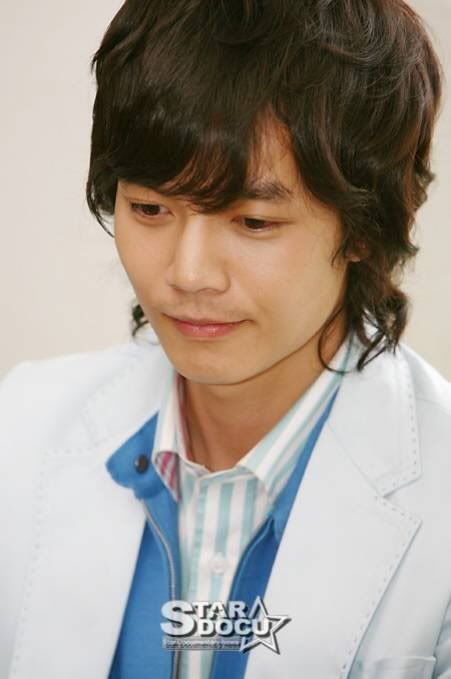 ---
These 2 gentlemen below are in the midst of being added to my list. Both are in the drama
'Hello, Miss'
showing on KBS on Monday/ Tuesday. Shall comment more on them and the drama later when I've watched enough..hehe! But hor..they look cute lor..
Lee Ji Hoon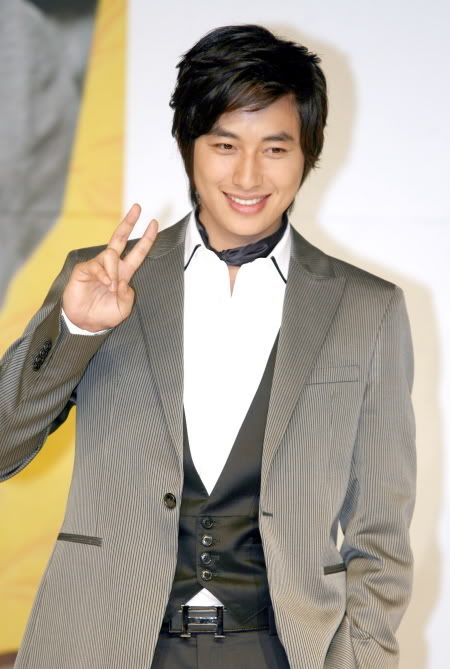 Ha Suk Jin