When I was in Korea during December, I went on a buying spree. Not clothes but cds. The Korean music scene in Singapore is almost non existent. Mostly osts and a few token albums of the more well known artistes. So whenever I'm in Korea, I go crazy. Just gow crazy? Well, let's just say that the owner, Song actually told me not to buy anymore.
Anyway, amongst the many albums that I bought, I was blown away by this:

--->
Eru- Level II
I have heard about this album earlier when it was released but didn't really bother to check it out. There are just too many singers and bands. But this is one album I should have listened to earlier.
Eru's main song- Black Glasses became very popular, topping many of the charts.
Black Glasses(까만안경)
Of course it helped that the mv starred the rather popular Kim Hyung Joon of SS501. But seriously, the song is really good and the female voice almost towards the end lends the right touch.
However, when I was listening to the album, the following song actually caught my attention even more than Black Glasses. I remembered playing it for a rather long time on my blog under "You're listening to...."
While Snow (흰눈)
It is really a very beautiful song and is composed by Eru himself.
And then a couple of weeks ago, I saw Eru on KBS Music Bank. He was singing together with an older man. Now I didn't know who that guy was but I was totally enraptured by the performance between the two of them. The rappport was great and though I could tell that the 2 men's singing style were different as they belong to different genre, the harmony was great.
I found out later that the older singer is his father and a famous singer- 태진아.
They first sang Eru's Song- White Snow and then his father's song- 옥경이. For some strange reasons, I found the second song very familiar. I was racking my brains, trying to remember where I've heard it before. I guess it's either one of those dramas or one of the song that the Korean driver kept playing during my first trip to Korea. I believe this song is in 태진아 1989 album- 태진아...2 집
You can watch Eru and his father singing live on KBS Music Bank
here
. It's also the last track of Eru's album. But he sang it in his own style of cousre. So sweet.
I read that Eru used to be really fat but lost a lot of weight. I think he's rather good looking now, don't you? Hehe!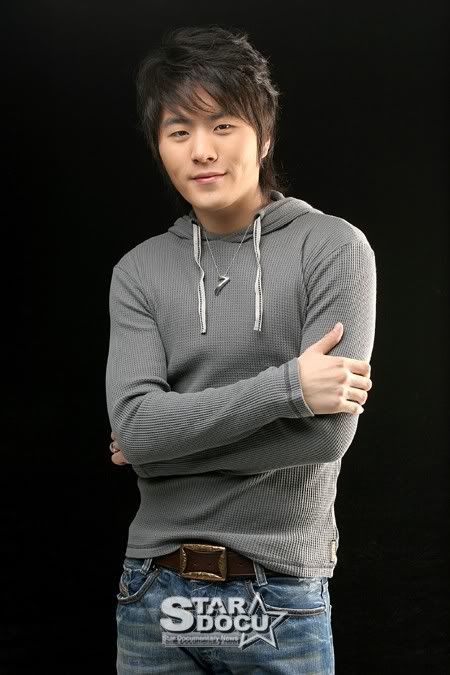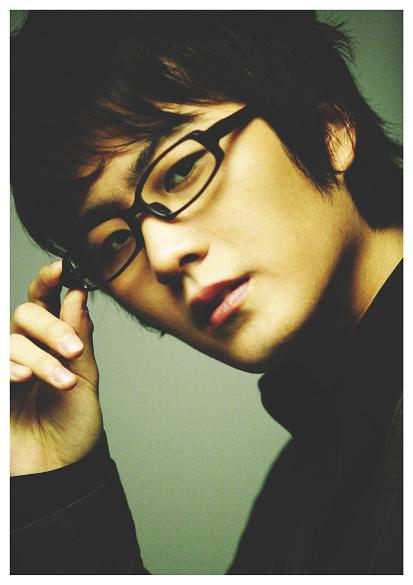 There are quite a lot of other songs that I like in the album too, like Track 9-
Because I Love You (사랑하니까)
. The melody and beat is just great.
I really like this album alot. Lynn, if you're reading this, I think you will like it too.
Btw, he also sang a song in
The Vineyard Man
(starring Yoon Eun Hye)
Here's the song, with a fanmade mv.
Vineyard Man- Good Lady
Not sure how the movie is but I've read mixed reviews. Ani is watching it now. You can read about it
here
Just a little information on that great cd shop that I frequent.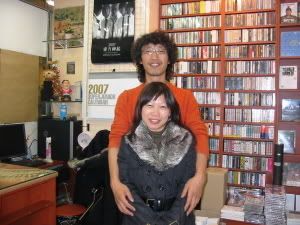 This is Song Young Hak or Song as he is known to many of us. He owns the cd shop in the Myeongdong station. It's in the underground shopping area, rather like our Raffles Link. I started buying from him during my 1st trip to Korea in 2003 and have been going back to him everytime I'm there. I know many Singaporeans do too, as do fans from other countries. His shop is now much bigger and brighter.
Why do we like him?
He speaks English which is a huge plus.
He's very friendly.
He's knowledgeble.
He's helpful.
He offers discount and posters when he can.
And he doesn't ever push sales..ever. He let us browse around on our own till we need his help. I've never felt uncomfotable even if I'm alone in the shop unlike some other shops, where I feel as if my every movement is being monitored and I almost feel pressurised with an obligation to buy something.
You can't miss his shop at the Myeongdong station, even though it doesn't have a name. But just in case, here's his email address:
pink-ish@hanmail.net
He opens late though...after 11am but he shuts late too so that's ok.
Ok...I'm going pop in Eru's album now.