My cousin and I was just complaining the other day about the lack of good Korean dramas recently. Except for
'Dal Ja's Spring'
(which I plan to watch soon, upon everyone's recommendation and the high ratings), there is nothing interesting on the stations. And yes, I've given up on Goong S.
But March brings me much hope.... to be more precise, I hold great hope and anticipation for Wednesdays and Thursdays in March. The following 3 dramas are slated for the Wed/Thur slots in March.
Ma Wang 마왕
Cast: Uhm Tae Woong, Ju Ji Hoon, Shin Min Ah
PD: Park Chan Hong (Resurrection)
Station: KBS
thread on soompi
This will be one of the most eagerly anticipated drama, considering the number of 'Shin goon' fans out there. Plus Uhm Tae Woong's fans. Plus fans of the cult drama,
'Resurrection'
In Ma Wang, Uhm Tae Woong plays a detective, who accidentally killed Ju Ji Hoon's brother and mother many years ago.
Uhm Tae Woong became more well known after the hit, cult drama, '
Resurrection
'. The drama has been in my cupboard for a long time and despite the high recommendations, I have yet to find the time to watch it. I first noticed him in
'Legends of 9 Tail Wolves'
(because of Jun Jin lah. He was so good looking in the drama, with the black trench coat. Sigh..). I remember we were all talking about the cool looking hyeon of Jun Jin in the drama back then and trying to find out more about him. Uhm Tae Woong is of course the younger brother of Uhm Jung Hwa, who I've just blogged about in my previous post,
'Seducing Mr Robin'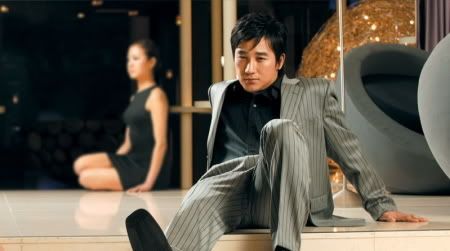 Interestingly, Ju Ji Hoon plays a lawyer and a killer, out to revenge for his family. This will really be a departure from his previous as 'Shin goon'. I guess he wants to shed that image badly. I know he can look cool, but can he act as a cold killer? Must say he looks rather good though.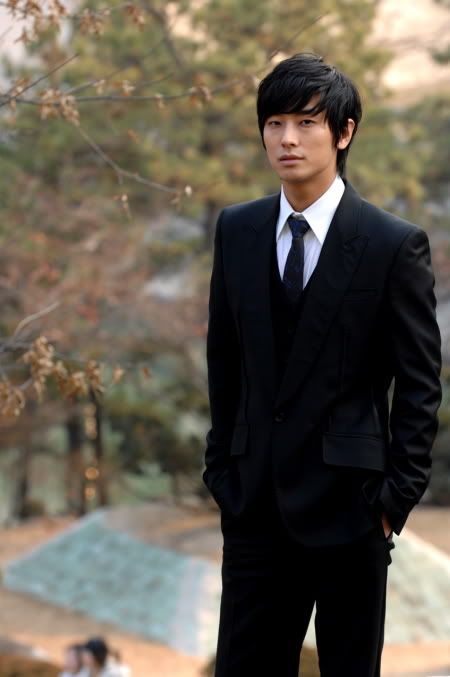 And Shin Min Ah plays a librarian with psychometric powers. I'm not too sure about Shin Min Ah though. I wasn't too impressed with her in
A Love to Kill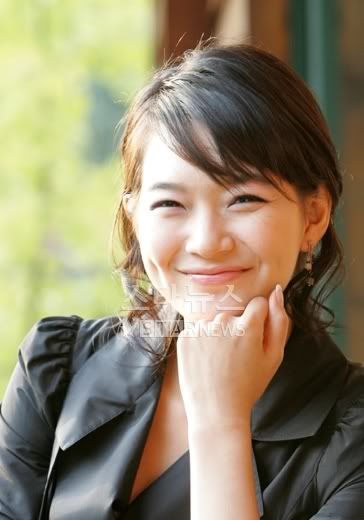 Witch Yoo Hee 마녀유희
Cast: Jae Hee, Kim Jung Hoon, Dennis O, Han Ga In
PD: Jun Ki Sang (Sassy Girl, Choon Hyang, My Girl)
Station: SBS
thread on soompi
This will be the 2nd most anticipated drama, not just because of the cast, but also the PD. I really enjoyed
My Girl
and I know
'Sassy Girl, Choon Hyang'
was quite popular too.
Jae Hee plays a cook in the drama. Alamak, more food related drama. Gosh, he's all grown up now, isn't he? Think the first time I saw him was in the movie,
'3 Iron'
by the controversial director, Kim Ki Duk. It was a rather weird but interesting movie. Hmm... but his hair looks a little funny leh.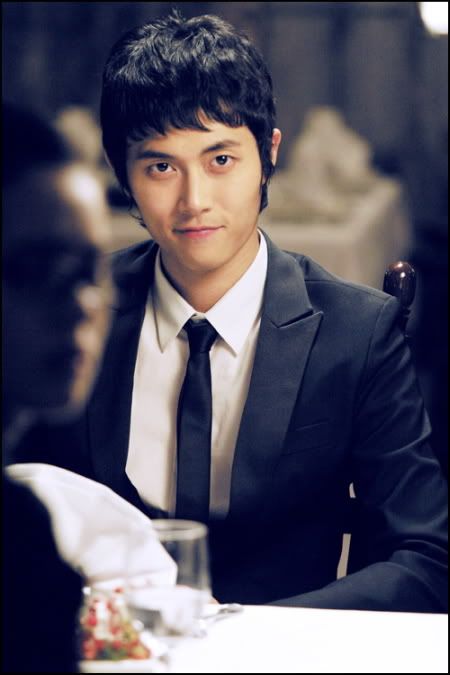 Kim Jung Hoon is an ambitious doctor in the drama, whom Ha Ga In likes initially. It would be good to see if he can pull this off after being the nice 'Yul goon'. I think he's supposed to be a little mean in the new drama.
Looks like the 2 'princes'- 'Shin goon' & 'Yul goon' are fighting it out again. This time they will be fighting for viewership.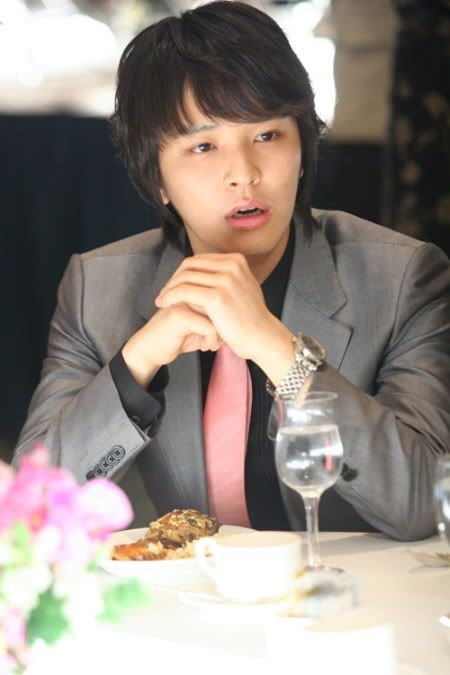 Dennis O is a celebrated chef from the US. And his character is probably redundant in the drama but who cares.... hehe! It's eye candy time.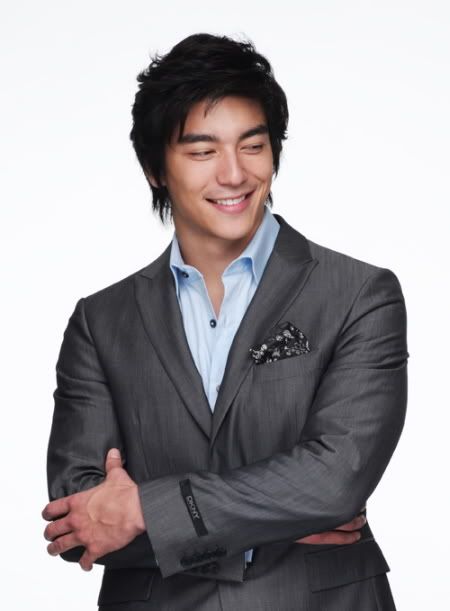 Han Ga In is an advertising planner who falls in love in with Jae Hee. Both Han Ga In and Dennis O collaborated together recently in SG wannabe and Kim Jong Gook's mv,
'Only the Wind, Only the Wind'
.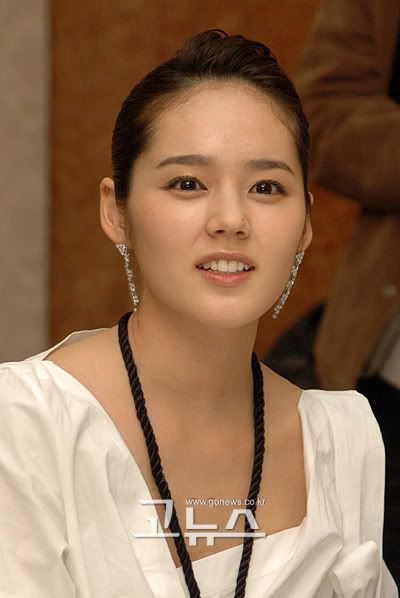 Thank You 고맙십니다
Cast: Jang Hyuk, Gong Hyo Jin
Station: MBC
thread on soompi
This probably holds the least interest for most people. But I find it most interesting as it's Jang Hyuk's come back drama after his military service.
Jang Hyuk plays a snobbish doctor, who is slowly changed for the better by Gong Hyo Jin.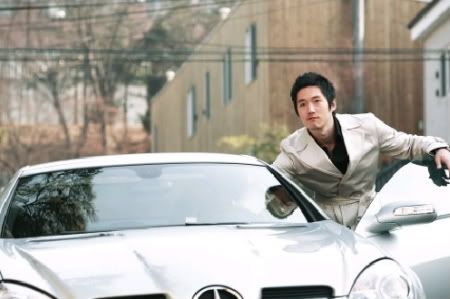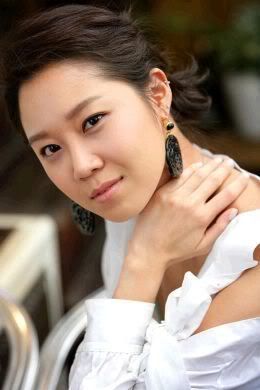 Jang Hyuk was in touble because he tried to get out of military service through deception. At that time, he was rather popular because of hit drama and movies like '
Successful Story of a Bright Girl
',
'Volcano High'
and
'Windstruck'
. It will be interesting to see how
AND
if he has matured since 2004.
As for Gong Hyo Jin, I only remembered her in
'Sangdo, Let's go to School'
and I rather like her in there.
Btw, soompi has this
great thread
started by Shirley that that gives us an update on what's airing now and those to-be-aired. Though future dramas are always a little more tricky as they do changed sometimes.
I guess I'll be very busy in March. ^^