The July issue of Screen Interview has Lee Jun Ki on its cover.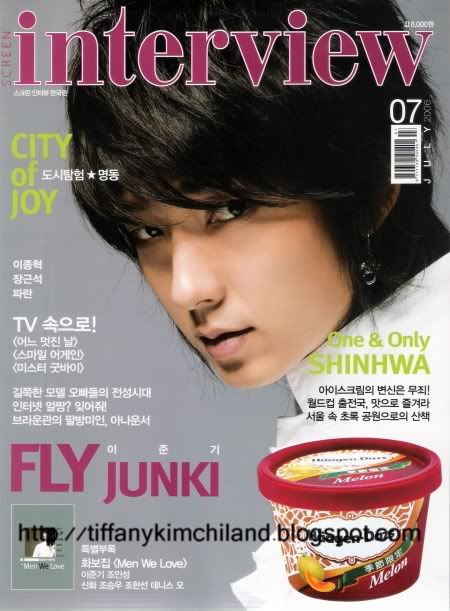 Together with the magazine, there was a special supplement-
MEN WE LOVE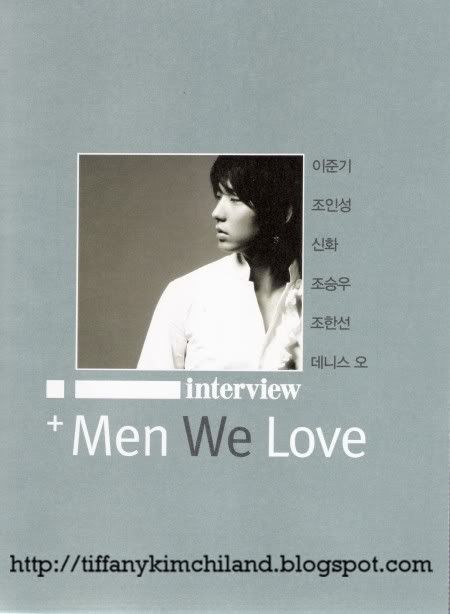 I guess they are some of the hottest men in Korea right now. But whilst I'm not surprised with their choices, I am pleasantly surprised with one... Can you guess which one?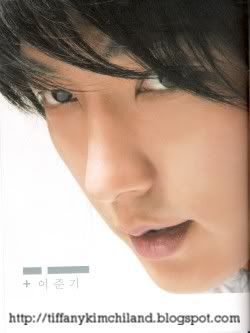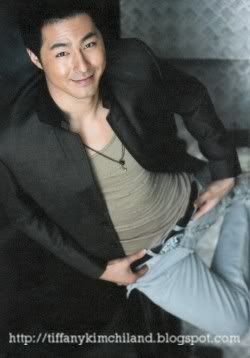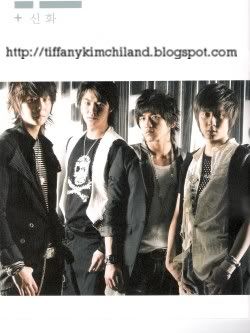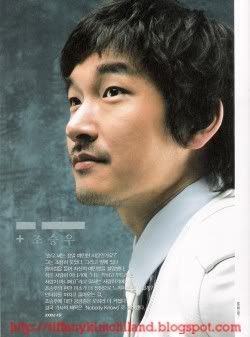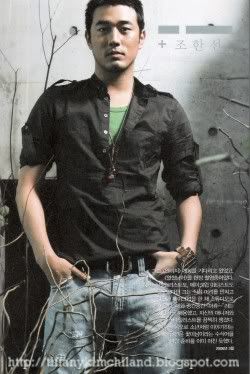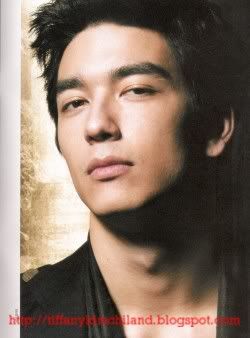 There's Lee Jun Ki and Shinhwa (no surprise). There's Jo In Sung and Jo Han Sung (both with movies out not too long ago, so also not a surprise). There's Dennis O (I know both he and Danniel Henney are quite sort after in Korea, because of their looks).
But Cho Seung Woo?
Now don't get me wrong. I mean it in a nice way. I am pleasantly surprised and pleased with their choice to include him, despite the fact that he would not really be considered as eye candy to many.
Think I first saw Cho Seung Woo in The Classic. I think it was a fairly big hit in Korea when it was screened in 2003 and brought much fame for Son Yeh Jin. Cho Seung Woo grows on you and is really enduring with his shy sweet smile. The movie is simple and old fashion. And yet it does touch your heart...especially with the beautiful ost. I still listen to it often. You can watch the mv of the movie
HERE
Btw, Jo In Sung was also in the movie but he played a supporting role.
And then I saw him in Marathon. And I was totally amazed by his acting. In the Marathon, he is autistic, who has a great love and the ability to run. His protrayal was so realistic that it even convinced even my friend, who does have a autistic child. You can get more information about the movie from
YESASIA
. The movie won 8 awards and is really worth watching. It dispels all notions that Korean movies are only about love or horror.
What can I say? I'm truly happy that good actors like Cho Seung Woo are recognised.
I wouldn't say he's a man I love but I would say he's an actor I respect and admire.
Screen Interview is available for sale in Kinokuniya, Ngee Ann City